Attracting Customers To Your Business With Social Media Marketing
You've probably be heard a lot about social media marketing and how profitable it can be for businesses,
But for beginners looking to start a career in this field, or an agency, then you need to understand what it takes to grow a business on social media.
This article explains how to attract customers using social media marketing and all you need to know from basic to advance.
What if you're a small business owner looking to learn how to increase your business awareness on social media?
Keep reading till the end; you will find lots of valuable insights and knowledge to help you make better-informed decisions that improve your business exposure.

So let's get started.
But before we jump right into it, let's travel a little backward first to help you understand how social media marketing started.
In the 1990s, if you had a big corporation, for instance, a company like Coca-Cola, and you're looking to advertise your product or service;
Your best bet is either the television ads, billboards, radio, print, direct mail to promote your business right.
But lets you're a small business owner who owns a saloon or restaurant,
A service person who does home cleaning services;
A technician who repairs cars, phones, Pcs, or any electrical equipment;
Or maybe you're an author who wrote a book and looking to promote it;
During then in the 1990s, you will find it very challenging to advertise or promote your products or services;
Why?
Because the cost of advertising is so expensive, and there isn't a low-cost way to market or advertise a business.
Secondly, it's discouraging leveraging any of those traditional advertising because you're looking to reach a specific audience,
who will be interested in your service, reading your book, or visit your stores and shops?.
Which makes it even harder for small businesses to grow faster.
So promoting such type of business using Tv, radio, billboard advertisement is a waste of budget.
Instead, as an author, you will have to market them in bookstores, hoping and begging to help you sell them.
If you're a service person during then, you only rely on word of mouth.
If you own a small store, you either put a sign at your premises which isn't effective in reaching a large group of an audience;
Or spending a huge budget on traditional advertising that throws your ads to everyone without reaching the right audience.
But looking at our world today, with the help of the internet, businesses of all kind, big or small can reach their target audience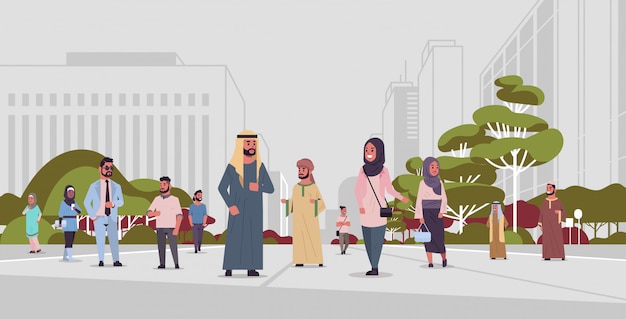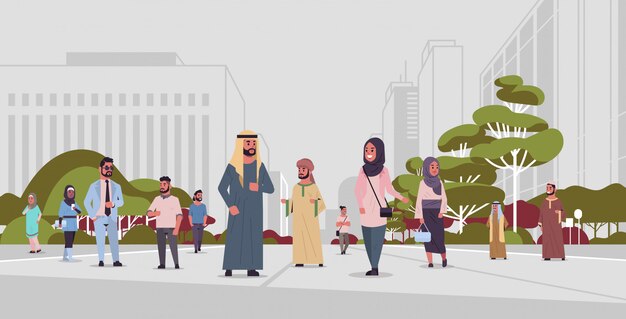 through digital channels like social media, Google ads, search engine optimization, blog promotion, etc.
So What Is Social Media Marketing…?
Social Media Marketing is a way to connect, interact and engage with users on social media platforms by sharing valuable content and being helpful to attract potential customers to your business.
In a nutshell, social media networks were developed for interaction between users, where people hang out to spend their time and discover new things and explore the world.
As time transpires, marketers discovered the most effective, low-cost, and inexpensive way to reach a target audience and get more exposure for their business is to hang out where their customers spend their most valuable time.
This also means sharing helpful content, tips, producing educational videos to let users learn more about their products or services, sharing how-to blog posts to improve their lives.
Getting Exposure For Your Business On Social Media
We all agree using social media marketing as part of your business strategy can impact a lot and increase your brand recognition.
But to effectively create awareness for any business on social networks,
you need to produce and share helpful content that improves people's lives;
Also, you need to promote them with ads to reach a maximum number of people.
What about if you're a service-based provider or agency looking to gets started with social media marketing?
Your best bet is to master paid advertising, learn how to create content that resonates with your audience,
and add more values to attract them the right way.
Not acting as spam or selling BS products.
Understanding How To Attract Customers To Your Business On Social Networks
Now we've understood what social media marketing is, but how do you start implementing these best practices to attract potential customers?
Decide which platform to use :
If you're a b2c type of business, Facebook and Instagram are well-known platforms to find potential customers who might be interested in your product or services.
And If you're a b2b type of business, Linkedin, Google ads work best to get customers.
Let me explain what it means…
B2c means you have a business that sells to customers.
An example will be e-commerce, shopping mart stores, small retail business, etc. You get the idea.
While B2b means a business that sells to other businesses or companies.
Example :
HubStop offers marketing tools as a service to businesses.
Ubersuggest providing an all-in-one SEO tool to companies or business owners who want to get ahead with SEO efforts.
Logistics companies providing importing/exporting services to international companies, etc.
Understand The Customer Journey (The funnel):
This is very important to analyze and understand before pushing further with any social media marketing strategy.
If you have followers on your business page but not getting enough interaction or engagement;
First, you need to understand what stage is your audience in right now because there are some reasons why someone chooses to follow or like your page at first;
Not engaging with your page might be because you're not giving enough value, or maybe you're being promotional; that's why they refused to engage with your page or post.
Sorry, I won't be going through that here, but if you need help regarding this, please leave a comment down below.
But If you're just getting started with a brand new social media page?
This is for you.
You need strategic planning about what type of content you put out there because posting to post on your page is a big waste of time.
First, start with the persona.
You need to define the who, what, where, when, and why of your customer's profile before pushing any type of content on social media platforms.
One of the most essential parts of any business is understanding who your customer is.
Customer profiles are created to represent the ideal user of a product or service; this information helps you make a focused decision without relying on your own personal opinion.
How to create a customer profile…?
Sorry not in this post, again; if you need help, please leave a comment in the comment section.
Let's continue…
As some like to call it, customer profiles or avatars are essential because your page is brand new at this stage, and no one knows you exist or your business.
So the best practice is to produce content that shares lots of values, helpful tips, and tricks that improve people's lives through your product or services.
For example, if you're into fitness, you might want to share a post with any of these titles below…
Why Regular Exercise Can Lower Blood Pressure and Improve Your Health.
Remedy To Reduce Anxiety and Depressions.
Tips To Help You Control Your Weight Without Any Medication, etc.
Looking at these titles and producing content with each reflects on exercising and working out.
When a user with these problems sees your post, they're going to think, …wow, this page shares lots of helpful content.
Oh, no, I need to Follow and Like this page to learn more about improving my health; because they share lots of valuable content, maybe I might start thinking about going to the gym…
This is how a potential customer thinks;
Now what happens is that the user has realized his or her problem and is now aware of the solution, which gets them interested in following and engaging with your page.
And eventually becomes a happy customer.
That's it.
It is also recommended that while producing these types of content, you should do well to promote them with sponsored ads or post boosting if you're on Facebook since your page is still brand new.
Because this way, you get more views, likes, and followers for your page and not just letting your content sit there when you have no one to engage with your post.
If you're the type of person who posts valuable content on social media and then hoping and praying for the day,
the algorithm will make your post go viral;
It's not going to work and wasting of time, energy, and resources.
You need to promote your content to get users to engage, like, or follow your page, this way, you have an audience that helps your post go viral.
Understanding what type of content resonates with your target audience the most gives you an edge over the competition on social media.
It helps your post get found by more users.
It extends your post-life span.
It enables you to move faster.
It helps you attract more potential customers to your business, etc.
Keeping up to date with the latest treads also gives users more satisfaction to interact and create more engagement activities on your page.
And lastly, constantly promote your products or services with ads, A/B split test with different forms of advertising.
If you enjoy this article, please do me a Favour by leaving a comment for me;
It encourages me a lot to create better content than this.
And if you feel like you've learned something new;
Please don't leave here without sharing this article on social media to help friends learn more from you;
Thanks for your precious time here. Hey, I don't have anyone called precious o…