How To Create Exposure For My Business In Nigeria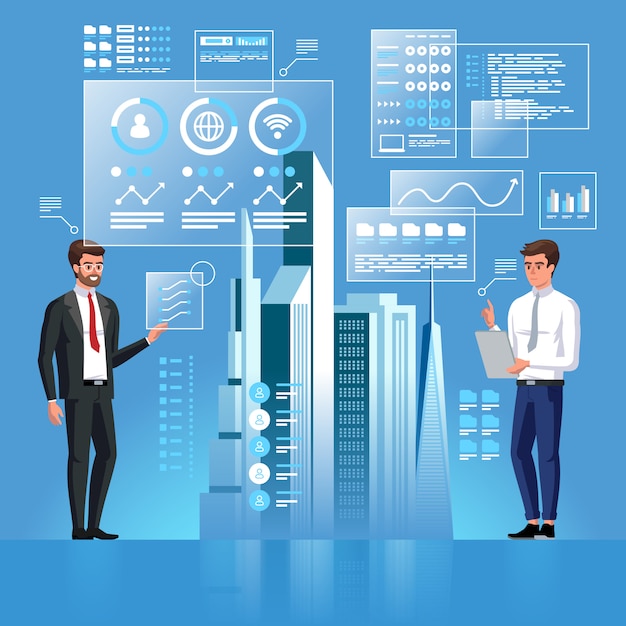 Acquiring digital marketing skills and knowing how to promote a business to get results requires a unique skill-set and knowledge in marketing.
If you're a beginner, or a business startup looking to achieve good results, these tips will help guide you through creating a solid marketing plan for your business.
Marketing Tips To Create Exposure For Your Business In Nigeria.
Marketers and businesses are constantly seeking ways to promote their business to gain more customers buying their products or services.
When I started as a digital marketer, I used to believe that successful marketers have some kind of magic formula to get results than others,
And I wonder how can I create the same results for my business as a startup?
But the absolute truth is that if you want to build a successful brand and create exposure for your product or services, you shouldn't be attached to a single strategy.
Building a successful brand means being active and present in various online media, testing out different approaches, and constant exploration.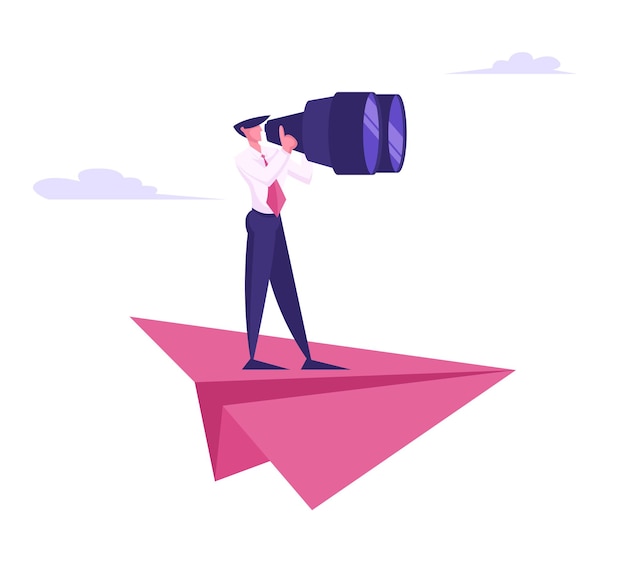 And not just relying on a free method to promote your business.
Since this post is more focused on tips for getting exposure for your business, so, let's dive in
Ways To Get Exposure For Your Business Online
1.) Create A Google My Business Profile
If you have a local store, shops, offices, you need Google my business.
Google My Business is an excellent tool that helps you showcase your business listing on Google search results.
Your potential customers can see details about your business location, see photos of the environment, direction, question and answer section, reviews, and many more.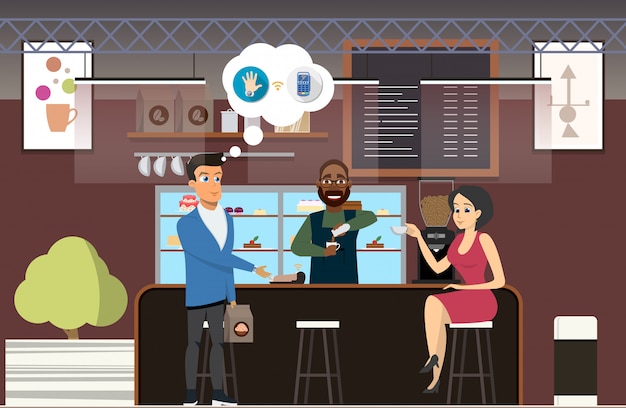 The best part about having a Google My Business profile is, you don't have to pay anything to list your business on Google's local search results and enjoy all benefits of the platform.
All you need to do is visit Google my Business website, click on
"Manage now,"
Now fill in all the necessary information and wait for a confirmation code via the post office address you fill.
After confirming the code, you will make several edits as you want and add more relevant information that makes your brand stand out, attractive, and more trustworthy.
2.) Set Up A Website For Your Business:
Here in Nigeria, most businesses ignore the fact that owning a website can significantly impact their business performance.
Some business owners believe that once their business is listed on Google My Business, that's enough, but I tell you, it's not.
Another mindset I noticed is that;
Some believe since they've been long in the market, no competitor can beat them;
No… That's wrong.
If this is your mindset, here are two examples I have for you:
1.) Ask Walmart why Amazon was able to beat them?
Think about it;
"Walmart was founded in 1962, while Amazon in 1994, but today Amazon is the top e-commerce not only in the U.S but worldwide."
Why?
Because Walmart thinks I am the first and the boss here to start this business, and no one will ever beat us.
But today, not only did Amazon punch them by the side by leveraging digital marketing strategies to create exposure for their brand, selling products online with their website.
Now today Amazon is one of the top leading brands in the world.
"This is just to give you an idea why having a website for your business is important."
The next example is…
2.) The Pandemic Breakout…
For people who don't see any value in having a website for your business, here is a quick question for you.
What happened to your business during the covid-19 lockdown period?
Your business locked down with you at home, right.
You see, one of the benefits of having a website is, not only will it create exposure for your business online, but your site is there for you 24/7, representing your business even when you're at sleep. 
It's easy to close deals and make sales without being there to entertain customers.
So never ignore owning a website for your business.
3.) Promote Your Business With Google Ads.
Setting up your website is not enough; if you're looking to expand your reach and generate more customers for your business in any region or beyond Nigeria, Google ad is the tool of choice to go for.
Note: Google ads were formerly known as Google AdWords, so both mean the same.
Different Types Of Google Ads.
Google Display Ads

Google Search Ads

Shopping Ads

Video Ads

Smart Ads

Discovery Ads
These are Google Ads Campaigns used in promoting your products and services on other media and platforms.
Let's start with display ads.
Display Ads Network:
Leveraging on Google Display Ads means you will be running advertising in visuals across the web, such as blogs, news sites, in-store, in apps, etc. 
 When getting exposure for your business with the Display Ads Campaign, you can create engaging banner ads to attract users accessing the platform your ad is showing.
Search Ads:
With Google Search Ads, you can advertise your business in the search results to gain more exposure for your business and reach potential customers when searching for similar or related keywords you bid on.
As an advertiser promoting your business with search ads, you can create different ads extensions that help you generate sales, like; 
---
---
---
---
---
---
---
---
App Install and Rating extensions.
---
Next…
Shopping Ads  
It's very easy and straightforward to set up a shopping ads campaign to promote your e-commerce products known as in-store sales.
This ad campaign can run on Google Search results, Google Images, Google Search partner sites, Google Display Network, and more.
Next…
Video Ad  
This type of ads run on youtube videos, targeting viewers with video ad format to encourage the viewer or potential customer to take action.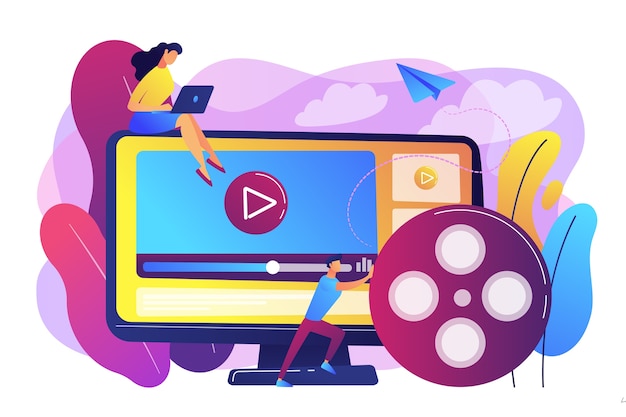 When promoting your products or services with Google ads, you're required to set an ad budget for your ads campaign to run, your account gets charged per click when visitors click on your ads.
Google ad is one of the best-converting advertising platforms on the internet to get a good return on investment;
As long as you bid on the buyer keyword intent or queries, choose the right audience segments, and write an attractive description; 
You'll likely get a good conversion rate and exposure for your business.
It is also important you keep the goal in mind before starting your campaigns.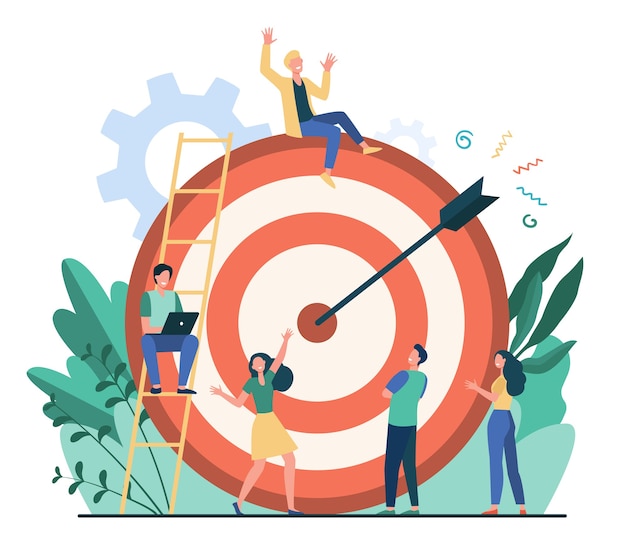 For example, what do you want to achieve with your ads? 
Is it sales, generating leads for your business, getting more visitors to your site, creating awareness for your brand, etc.? 
4.) Optimize Your Website For Search Engines.

Another way to create exposure for your business is to rank your site on the first page of Google search results using Search Engine Optimization (SEO).
To achieve that, you will need to optimize your website SEO with best practices.
Leveraging on SEO strategy, you don't need to invest in Google ads.
SEO takes time before seeing results, but the effort is worthwhile.
If you have the most beautiful website in the world and people can't find it, then your site is as good as nothing.
It means your brand won't be visible and known to potential customers.
According to experts, over 200 several factors contribute to a website's ranking in search results.
I will only share a few factors that Google takes into consideration to move up a site in position:
High-quality content that answers the user's question

Your On-page optimization

Off-page optimization

Technical optimization

Page loading speed

Responsiveness (AMP if possible)
5.) Develop Content Relevant To Social Media Networks.
I can tell, Social media networks were the first choice you thought about when considering getting exposure for your business right.
That's true because that's how we think as a business owner or product creator; why?
Because we believe social media is filled with different audiences and a chance to introduce our offer to them, right.
But social media is a platform where different people from different regions interact together, connect, and build relationships, not a marketplace.
It costs nothing to create a profile for your business, and it is relatively easy to publish content on your social account and get more exposure for your business.
But due to the free will to share content on the social media platform, I constantly see pages sharing spamming post and promotional content about their business without any quality criteria or values.
A successful social media marketing requires building trust with your target audience and giving value.
Unfortunately, most people take social media as a marketplace, and some that tries to follow the right way only post once a week or twice and believe it's enough to reach their target audience doing a half job.
Well, just like any marketing strategy, achieving good results requires a lot of work, giving a lot of value to your target audience, strategic planning, and consistency to get maximum exposure for your business.
Primarily, it's best to think about your target audience's persona, their objectives, pain-point, then create content that resonates with them, etc.
6.) Boost Your Best Social Media Posts:
 Now that you're already producing quality content and building a respectful page on the social media network, it's time to set aside a little money to sponsor your post to gain more attraction and exposure for your account.
For an example:
Facebook Ads gives you multiple choices from different ad objectives, different audiences to target, and locations to choose from, etc.
7.) Develop Blog Content Relevant To Your Business Industry (Blogging).
By now, you may have heard a lot about Content Marketing and how important it is, especially when the right strategy is well-executed.
It's possible to grow your brand with relevant content and materials that resonate with your target audience.
By now, you might be saying things like, I am not a blogger or have time to write content or to educate users about my business.
One tip I have for you is to hire freelance writers or employees to get the job done.
It not necessary for you to be the one to write the content.
Keep in mind that paying $10 for an article will surely get you low-quality content.
If your content shares a lot of value that solves user's problems, it's easy to convert them into customers and leads.
Blogging is, without a doubt, the best channel to speak directly to your target audience.
Blogging helps your brand become the expert in your field and creates more exposure for your business.
It helps your website appear in the top search results since content marketing is fundamental to SEO strategy.
So, if you haven't started created a blog for your site yet, it's best to rethink your strategy.
Again you might be saying things like; I still can't write or have time blogging;
Well, there are three (3) easy ways to solve this problem:
1.) Outsource the writing task to freelancers on a micro job site.
2.) Employ writers to create content relevant to your audience in your field.
3.) Do it yourself.
Teach yourself and learn how to write; I don't know why so many people judge themselves and saying things like;
Ooooh, I'm not good in writing; I don't even know how to start, etc.
But you can say more than 20,000 words with your mouth per hour and more than 10,00 thoughts in a day, and you still complain you can't write;
Com'on, stop sabotaging yourself.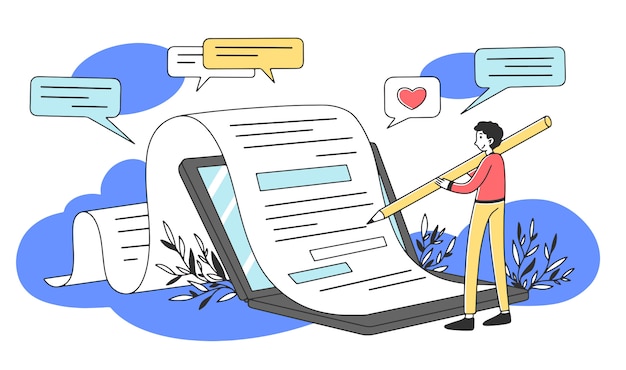 The best way to learn how to write is by writing it.
Start publishing your wost content; even if it took you two (2) weeks, you would get better with time.
So, when you're blogging, you're giving out values and promoting your brand without being pushy, which builds trust and exposure for your products and services.
Creating blogs and articles is one of the most powerful tools to increase site traffic and awareness for your brand.
8) Create Videos On YouTube:
When people think of YouTube videos, they remember the faces of their favorite vloggers;
For me, Pat Flynn, Neil Patel, Sam Oh of Aherefs, Brain Dean of Backlinko, etc.
These guys have created awareness for themselves through video marketing.
Most companies in Nigeria do not realize that video marketing can open a lot of doors to their business and awareness to grow their brand.
Even if you're a startup in any competitive industry, putting out video content about your business or industry on YouTube is one of the ways to stand out.
Do you know there is absolute 0 competition in video marketing in Nigeria, so what does that leave you with?
So, to connect with users, you need to build trust, helping people improve in whatever niche you're focused on.
And when trust is built, it creates more awareness and exposure for your brand.
So this is why it is important to start video marketing on your channel.
Other reasons to consider investing in this strategy is quite simple:
1.) YouTube also functions as a search engine for finding new content.
You must have used the YouTube search to find specific video content related to your questions.
The significant percentage of audiences looking for visual information and the engagement rate on these streaming platforms is 10x more than visitors reading blog content.
If you don't know how to start, there are numerous tutorials on just about anything you can think of on YouTube, learn and execute on the strategy.
9.) Create A Podcast For Your Audience:
According to research, only 2% of the companies in Nigeria who are creating a podcast.
A few years ago, the podcast was a niche medium industry where the producers are more, and the listeners are few.
But today, with the rapid growth in development, there is a lot of potential in podcasting.
For me, as an example, when I am working, doing my routine, on a bus traveling or using computers for work, etc.
I love listening to audio content with an earpiece or with a Bluetooth Mp to maximize my hours in a day;
Because there aren't enough hours to sit down in my boring crouch and watch 5 hours of video courses or read 3000-words of blog content.
So that's why I prefer listening to a podcast while engaged in my activities.
An example of podcasting platforms I love using is Neil Patel's Marketing School.
Marketing School is Neil Patel's podcasting platform with Eric Siu.
Neil Patel is a man who changed the history of online marketing.
I also love using other platforms like Audible.
Audible is Amazon's audiobook service and has a podcast section to listen to unique quality audio content.
Another great podcasting platform I love using is Spotify Podcast.
Spotify Podcast section is a fantastic streaming service with many audiences searching for interesting audio content to listen to.
If you're looking for ways to create exposure for your brand without getting into camera or writing a blog post, try podcasting.
With Spotify Podcast, you can create a playlist to educate users about your business and build trust for your brand.
As a listener, one feature I love about Spotify as a whole is, you can find unique audio content in your geographic location.
For example, do you know with Spotify, you can listen to trending audio gist in Nigeria, gossips, podcasts, different kinds of music, etc.?
According to them, the number of listeners on the platform has kept growing since 2018.
Again you can choose to create a podcast on your website just like Neil Patel did on marketing school and get exposure for your business through podcasting.
The advantage of podcasts is enormous and the competition is less, while the listeners more, which means a massive opportunity that is little explored here in Nigeria.
So the principle there is similar to that of YouTube, meaning that people are searching for interesting audio content about specific topics.
10.) Partner With Influencers:
A good thing to put in your marketing plan is to partner with digital influencers to promote and advertise your product or services.
Today, influencers are increasing every day, and now relevant for companies to improve their brand positioning and credibility.
It is possible to find digital influencers with engaged audiences using tools like:
HypeAuditor – (Top Instagram Influencers Ranking)

Buzzsumo Influencer

Upfluence

AspireIQ

Influence.co

Social Pilot

Post for Rent, etc
Sometimes when deciding which influencer to partner with, especially on Instagram, for example:
Your goal shouldn't focus on large followers;
Although large followers do matter, it's not the ultimate reason to judge a good influencer because many of these guys can buy fake followers.
Instead, it would be best to look out for influencers with high engagement rates and interaction on their posts.
What I mean by a good engagement is, they have lots of likes, tons of shares, and quality comments on their post.
An important thing to note when choosing influencers is to go for someone who speaks to your target audience; it's more targeted than influencers who are not in your industry.
Another point I want to make is to find someone who doesn't behave in a way that will hurt a company's principles or trust in the public.
11.) Use Hashtags In Social Media Post.
According to Hootsuite
A hashtag is a combination of letters or numbers, preceded by the # symbol (e.g., #SEO).
It is used to categorize content and make it more discoverable to interested users.
Using a hashtag on your post on social media is a great way to expand your base reach to a particular audience interested or follow those tags.
One common mistake I see is using casual words or irrelevant phrases on their social media post just for fun.
It might be nice for fun, but it is not recommended on a business account, especially if your goal is to gain visibility.
Instead, you should include keywords related to your industry as an easier way for your post to be seen by your target audience.
12.) Join Online Communities:
Leveraging online communities is a strategic way to build credibility and exposure for your brand.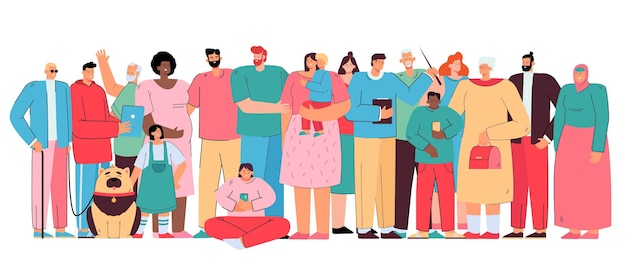 An online community is a platform with a group of people with a shared interest or purpose who uses the internet to communicate and share their knowledge.
You can find questions and opportunities to contribute to discussions on various topics, especially on Quora, Reddit, Facebook, Linkedin groups, etc.
Every online community has its own set of guidelines and regulations, like what you're allowed to post or not.
Being active on these platforms will not only give you a chance to engage with potential customers but gives you ideas of their pain-point they're experiencing through the questions they ask.
It also gives you a content idea (User Generated Content UGC) you might consider writing on your site.
One thing to avoid is annoying users with promotions about your products or services; instead of helping users.
You might get ban by the administrator.
But you're looking to promote your business, right?
So, how can you do that without being spamming?
One of the best ways to do this is to answer questions and add a link to your blog post or page related to that question;
With this strategy, you're helping the user and getting exposure for your brand the right way.
13. Encourage Reviews, Testimonials, and Word of Mouth For Your Business:
There is nothing better than a customer or client themselves recommending your company's products or services to others.
In most cases, this can be achieved through good services and quality products.
And sometimes, you might need to encourage customers to share testimony or referral.
Most often, using strong advertising, enticing promotion, or different marketing tactics with a strong pitch will not get the convert rate you need for your products or services.
But with word of mouth and testimonials, you can get more conversion without advertising.
Word of mouth builds trust, and when trust is built, it leads to conversion.
So never be afraid to ask past customers or previous clients for testimony because it is essential for your business.
And when you get poor feedback or bad testimonial, use it to improve.
Yes, that's it for this article, the 13 digital marketing tips to create exposure for your business in Nigeria.
So over to you, what other strategies or methods to grow or you have used to grow your business, I'll love to hear from you in the comment section.