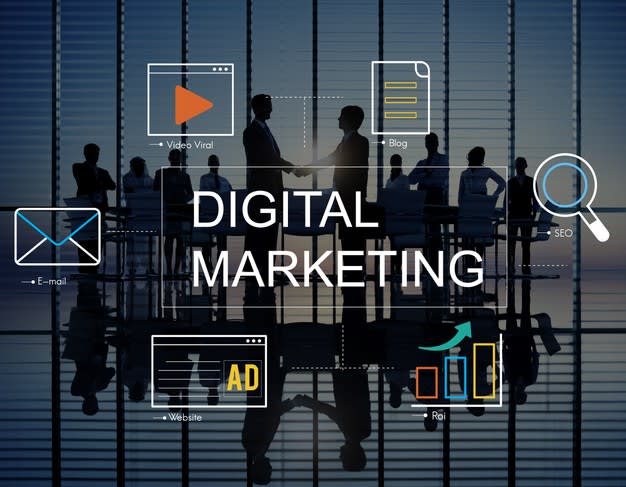 Everything You Need to Know About Digital Marketing, Ultimate Guide
Who is this post for:
This post is for any person seeking more knowledge and understanding about what really is digital marketing.
Business owners in nigeria who want to learn more about whether digital marketing is best for their business, as well as digital marketers looking to improve their skillset;
You've come to the right place.
What to expect in this post:
After reading this post, you will learn what digital marketing is and valuable information you will need to grow any business in nigeria.
You will gain more insight to enable you to make a more informed decision about your brand.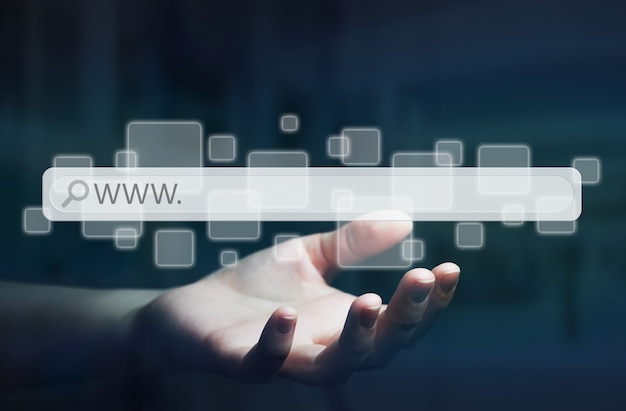 So Let's Get Started.
What Is Digital Marketing?
Digital Marketing is another word for online marketing, as a way to promote and market a business through online channels to increase; brand awareness, generate leads, and sales for a business through the internet.
In a nutshell, digital marketing is the parent or, let's just say, the branches of all online marketing channels.
Example:
Social media marketing, content marketing, email marketing, search engine optimization, search engine marketing (Google search ads), affiliate, influencer marketing, etc.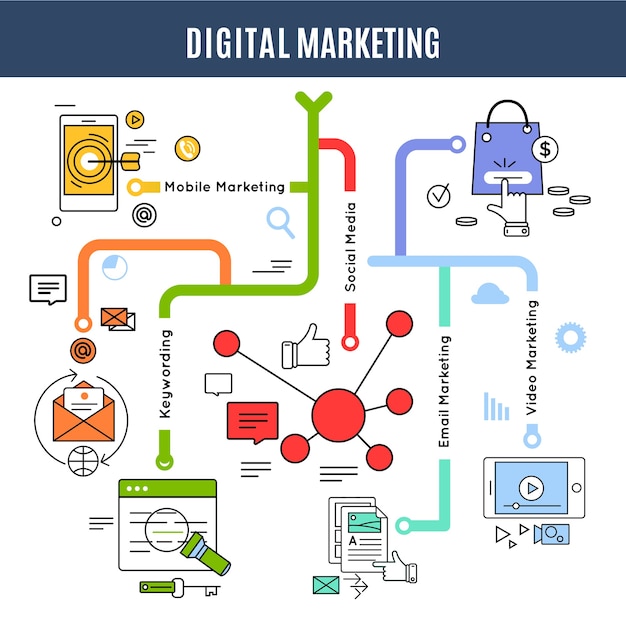 Every online marketing platforms on the internet serves as a tool to marketers; they use it to promote a business and reach their ideal audience.
Another way to define digital marketing is simply using the internet and other online-based digital technologies to promote a brand's products and services in other to reach a massive audience…
What Digital Marketing Is Not.
When it comes to online marketing, there is a lot of confusion and misconception about what really is digital marketing in nigeria.
Some people associate digital marketing or digital marketer as I.T people, programming language, coding, software developers, product creator, business developers, etc.
No, that is wrong.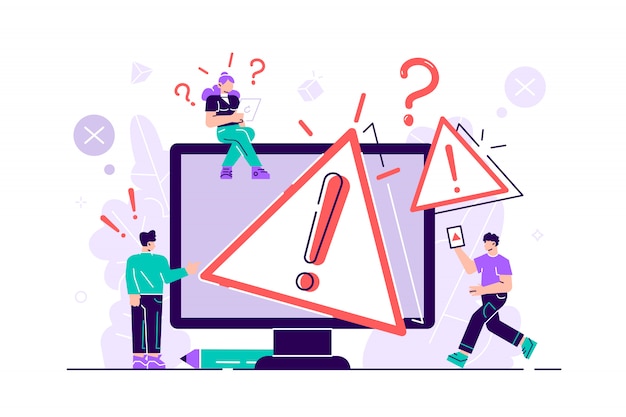 Digital marketing is a way of promoting a brand, products, or services;
Not the creation of the product, coding, programming language or any sort of that.
Then, who is a digital marketer?
A digital marketer is a person who is in charge of the promotion.
Many people misunderstood this. 
Now we have defined what is digital marketing and who is a digital marketer, but I still want to give you more insights to help you really understand "who is a digital marketer?"
Who Is A Digital Marketer…?
A digital marketer is a person who uses the internet to promote a company, business, product, and services through online marketing channels.
He or she is also responsible for boosting the business's brand awareness to the potential customers and increasing their website visibility on the search results, generating leads and sales for the business.
Typically, a digital marketer relies on the internet to carry out all their marketing activities to reach more audiences and to educate potential customers about their brand.
What Does A Digital Marketer Do?
A Digital marketer plan, develop and execute all marketing strategies, manage advertising campaigns, and implement various marketing tactics to promote a business and build its brand credibility.
Every professional expert in digital marketing sees every online platform with lots of attention as a tool and opportunity to grow any brand or business; this includes social media.
Therefore, a digital marketer always plays a vital role in any company's success in today's world, especially with this Covid-19 pandemic period.
In our world today, many businesses rely on digital marketing now more than ever before to promote their business and reach their potential customers.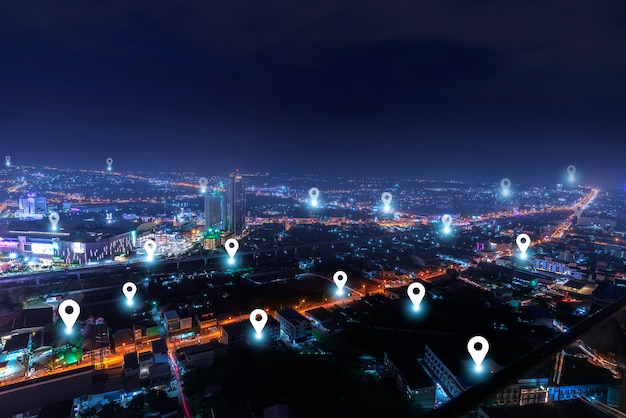 One of the primary responsibilities of digital marketers includes;
1) Increasing brand awareness through social media;
example:
Building lasting relationships and connections with their target audience.

Monitoring and answering doubt questions.

Manages all social media posts, e.g. creating entertaining or educational videos that educate their audience about their business.

Providing customer care services.

Increase the brand's engagement, design, engaging graphics, etc.
2) Acquiring leads or customers through sponsored paid ads;
Mastering adverting in all marketing platforms is a must skill every digital marketer in nigeria must possess.
Achieving good results with paid ads requires a piece of advanced knowledge in identifying and targeting the right audience.
3) Using content marketing,
for example (blog, video, infographic image post) to share high-value content that educates their customers and readers about their industry.
4) Using email as a communication tool to inform their subscriber through a newsletter about the brand's latest and upcoming activities.
Marketers prefer to use emails to nurture their leads, send promotional or educational emails to their potential customers in other to encourage them to take their desired action.
5) Driving relevant website traffic through organic search results by implementing Google's best practices (SEO) and using other platforms to boost their visibility on the search results.
6) Outreach to influencers and bloggers to promote their product or services to increase the company's credibility and authority.
Why Digital Marketing Is Important For Businesses?
In today's digital age, with so many competition in everything, it is becoming harder for business to rely on traditional marketing or referral (word of mouth) to get results they want.
As you know, the lifeblood of any business is continuously getting customers buying from them, which helps to increase their profits and revenue.
Nowadays, most businesses and brands now rely on digital marketing to advertise and promote their products and services through digital platforms.
Another reason why digital marketing is important for businesses today is that;
With online marketing, they have limitless opportunities to tap into different markets and build your brand.
With digital marketing, It's very easy to connect and build a strong relationship with your audience all over the world.
It's so much easier to educate your prospects and potential customers about your business through blog content, podcasts, videos, etc.
Other reasons why business use digital marketing as a tool to boost their business is that;
Most online platforms like social media allow businesses to place adverts on their platforms to reach more customers while paying very little, compared to traditional advertising and other forms of local marketing.
Advertising on social platforms is much easier to set up than the stress business owners had to go through before placing post bill ads (print marketing), TV, radio ads, etc.
Digital advertising in nigeria is cheaper, easy to set up, able to analyze your results compared to traditional marketing.
With digital marketing, you only need an internet connection, a pc, and a social media account or Google account to set up ads.
Another benefit of digital marketing is that you can track and monitor your marketing activities and metrics than local traditional marketing.
With traditional marketing, you can't track your marketing performance, or see what you're doing wrong.
It's hard to tell what is working and what isn't for a specific type of business.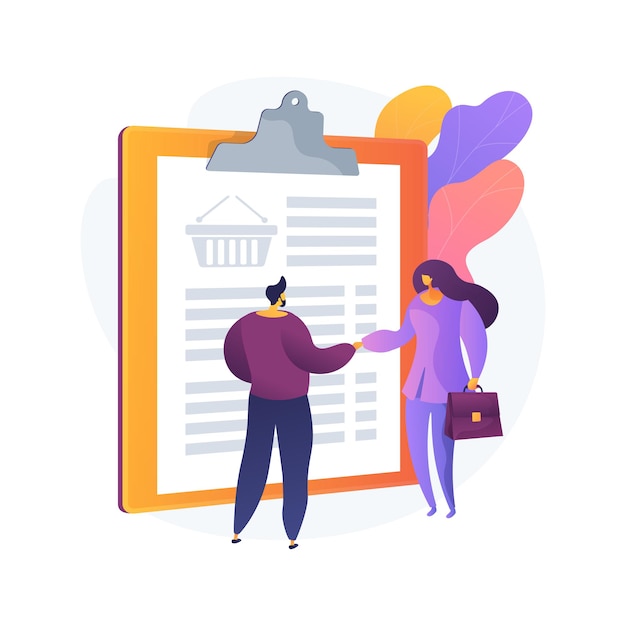 But with the power of digital at our fingertips, no longer do you need to guess; no longer do you need to waste your budget in blind marketing; because everything is done with Big Data.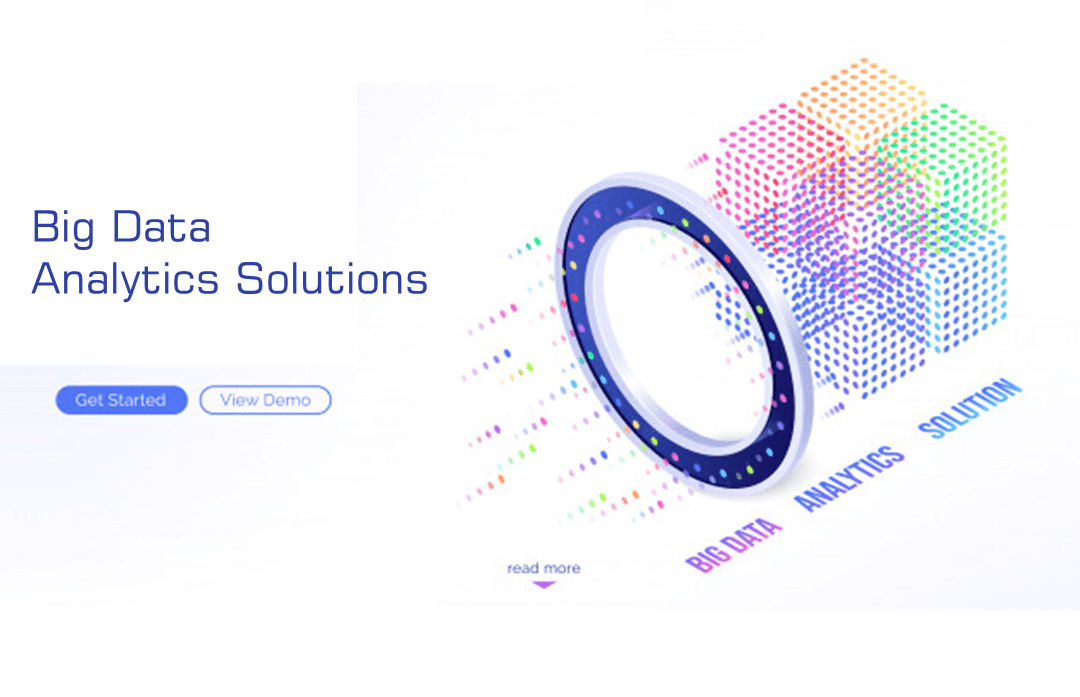 With digital marketing, it gives you a more detailed insight to learn what works to enable you to make more informed decisions and improve your marketing strategies.
Types Of Digital Marketing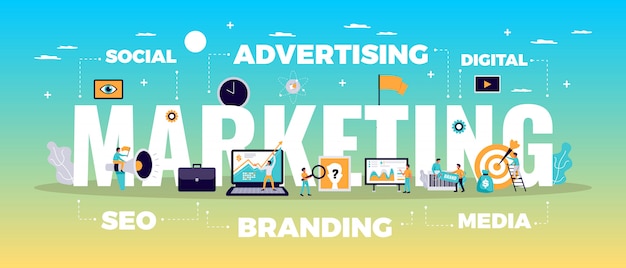 There are many different types of digital marketing;
Below I've listed a few examples, business and brands can use to promote and reach their customers.
Search Engine Marketing (SEM)
Search Engine Marketing is Google's advertising platform marketers use to boost and promote their business on search results to gain website traffic on the paid search listing.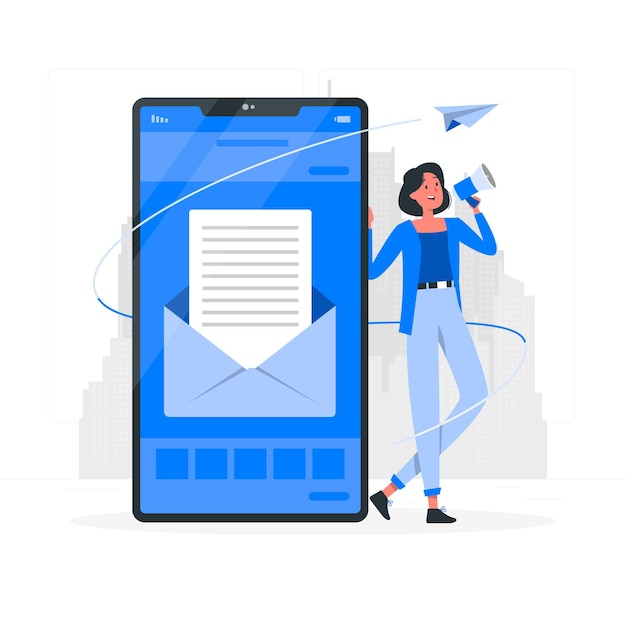 Note: SEM, Pay Per Click, or PPC, as some people might call it, all means the same.
SEM relies on using specific keywords the advertiser has bid on to drive search traffic.
Traffic in marketing means visitors.
So if you are promoting anything through Search Engine Marketing (SEM), your ad budget gets charged once a visitor clicks on your ads.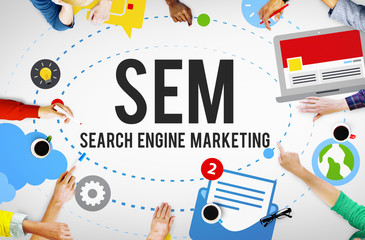 In this case, Google earns money, hence the name pay per click.
Each ad's cost varies depending on the selected keyword's competition and the quality score of the website.
So SEM Or Pay Per Click (PPC) – are digital marketing strategies used to move a website on top of Google's search results through paid means without optimization.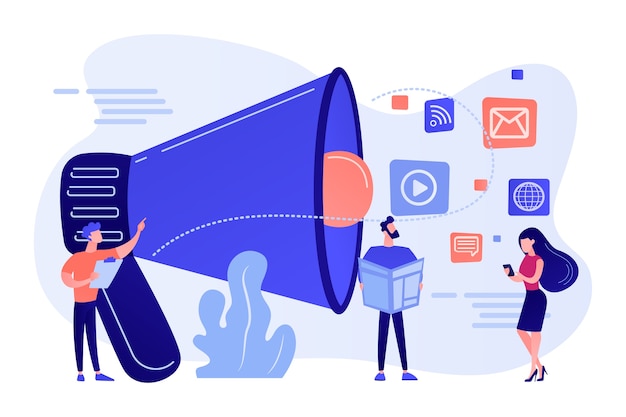 Display Advertising:
Display Advertising is Google's ad platforms where businesses can market their products and services through banner ads on specific websites and blogs (publisher); to draw the reader's attention accessing the website.
Publishers are blog owners who partner with Google to display ads on their website and earn money once an ad gets clicked on their site.
Again, you as the advertiser, your ad budget gets charged once your ads display and get clicked on those sites, so the website owner and Google earn money.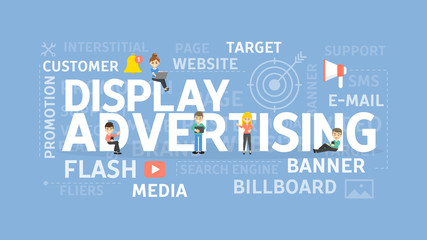 Moving on to the next…
Search Engine Optimization:
Search engine optimization, also known as SEO, is the act of optimizing a web page using Google's best practices to rank for relevant keywords or topics in the organic result (free listing).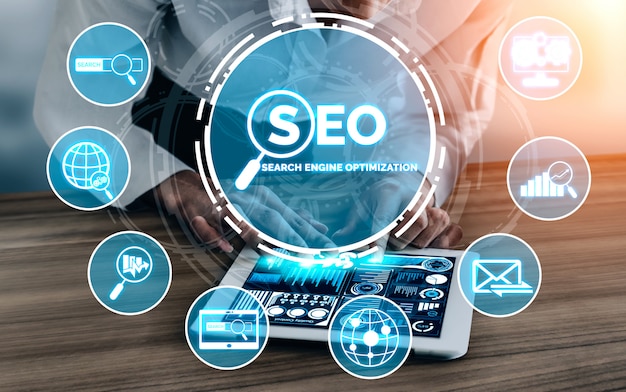 For a website to rank for a relevant keyword, it could take months or even years to achieve that, with a lot of hard work; this includes:
Optimizing the site to be friendly with the search engines, promoting the site to other high authority websites to help recommend their page or blog as a resource in their website;
Known as a backlink. Which ultimately increases their trust to the search engines and their domain authority.
Most times, it is easier to rank for some topics or keywords within a few months or days;
Note that, this can depend on the keyword competition.
A keyword competition means how many websites or domains who wants to rank for a specific topic or keyword;
The more websites compete to rank for that keyword, the harder it is, especially new sites.
There are many things involved in search engine optimization (SEO), both in technical and optimization aspects it requires before seeing results.
So if you need help ranking your website on the search results, Elvis Digital is your trusted and reliable Digital Marketing Agency Company in Lagos with the best SEO Experts to help you achieve your business goals.
Social Media Marketing:
Social media marketing is part of a digital marketing strategy.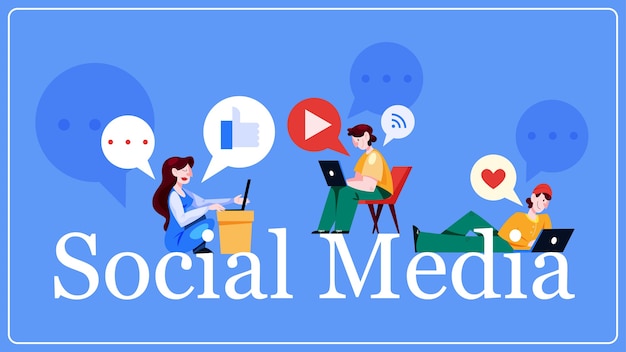 Businesses rely on these platforms to engage, promote, and connect with their potential customers.
Social media is a great place to build relationships with your target audience, and more insight to improve your products and services.
Learn why social media marketing is the ultimate for businesses in today's world.
Every social media platform is different, with a different audience and different behavioural aspect.
So not all social media networks will fit all business types.
Example is:
You don't want to focus much on Facebook or TikTok if you're a B2B (business to business) industry looking to generate leads.
As a marketer looking for teenagers, you don't want to focus more on LinkedIn because LinkedIn is a professional social network;
It should be either Instagram, Facebook, Tiktok right.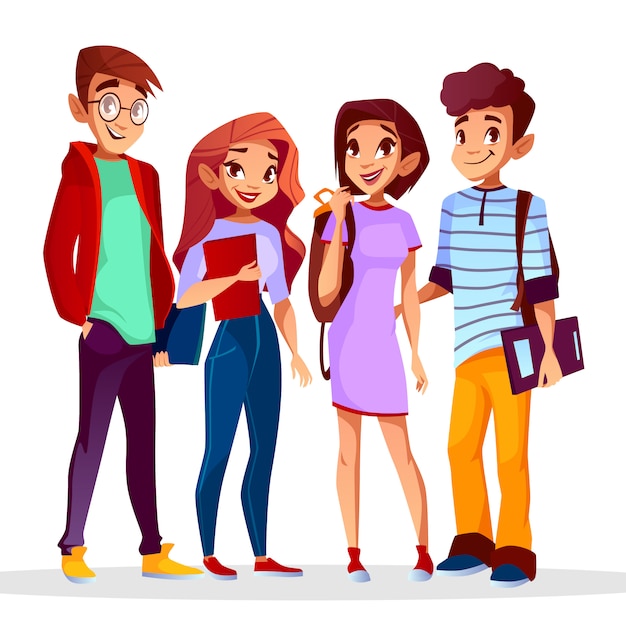 So the success of social media marketing comes down to understanding your audience and choosing the right social media platform for your brandl;
This is very important when starting your digital marketing journey.
So the next we have here is…
Content Marketing:
Content marketing entails creating valuable and enriching content to attract new and existing customers through blogs, images, videos, etc.
Here is what Wikipedia said;
"Content marketing are used to attracts prospects and transforms prospects into customers by creating and sharing valuable free information."
Content marketing helps companies and businesses create sustainable and lasting brand loyalty by providing valuable information to potential customers.
Creating high-quality content for free can help create a willingness to the potential customer to engage and interact with your brand,
Which eventually leads to conversion in the future.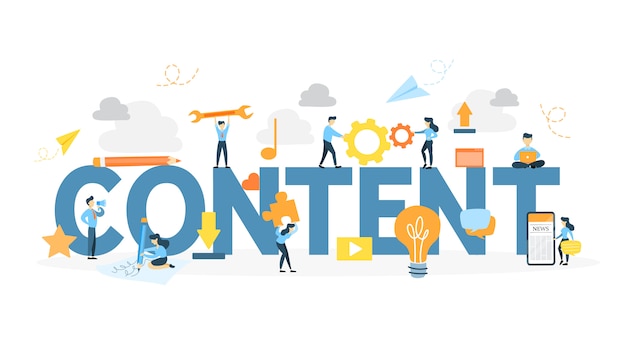 As we all know, content is the lifeblood of marketing that does not involve direct sales. Instead, it builds trust and rapport with your audience.
And sometimes, businesses give out software tools for free to deliver value to their customer to help solve their problems;
These are part of digital marketing strategies used today to build brand awareness.
Next coming up is…
Email Marketing:
Email marketing is a unique part of digital marketing that involves sending electronic mail messages through an email service provider like autoresponder, Mailchimp, Aweber, etc.
In a nutshell, marketers use it to send promotional or informative content to their email subscribers.
As you know, email marketing is one of the oldest digital marketing strategies up to this day;
Marketers love using it to nurture prospects and potential customers.
But there is a huge argument in the digital marketing world that emails are dead;
well, it all depends on the type of business you're in.
e.g.
If you're a b2c (business to customer) type of business, you may or may not be successful with email marketing.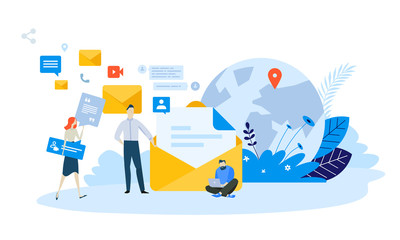 But if you're a b2b (business to a business company), emails and outreach are very important in your marketing strategy.
Moving to the next, which is;
Affiliate Marketing:
Affiliate marketing is a process whereby marketers, bloggers, content creators, vloggers, people with a large list of email subscribers, and influencers promotes a company's product or services and earn commissions on sales.

Some businesses prefer to use affiliate marketing to compete and dominate their market because they have other marketers and affiliates promoting their products and services to their audience.
They might not need to worry about promoting their own products because others (affiliate marketers) are doing it for them, to earn commission once they make a sale.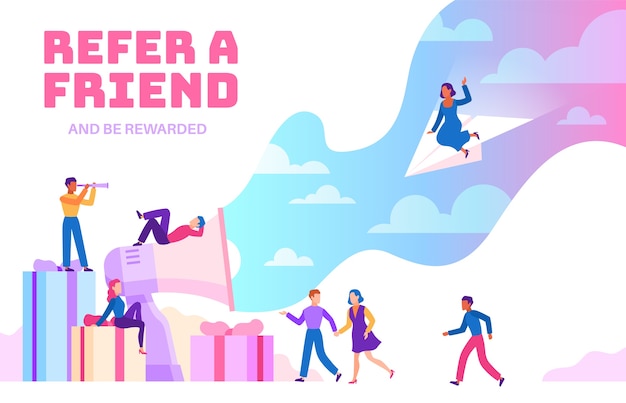 While some business startups prefer using this method (affiliate marketing) to recover their expenses on product creation.
Digital Marketing Strategy You Need To Succeed.
There are many types of digital marketing strategies you can implement to boost your business online in nigeria.
Ideally, there is no perfect strategy to implement in a business when it comes to strategies that work.
As we all know, every business is different in nature;
So for your approach to yield results;
You need to determine and map out an effective strategy that aligns with the business values and what the company has to offer to grow the business.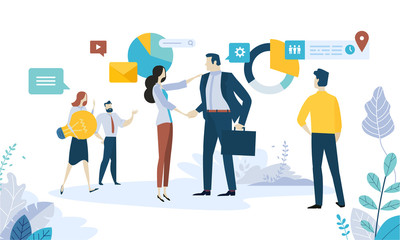 Here is what I mean:
You can't get many customers buying from you without first delivering value to their lives.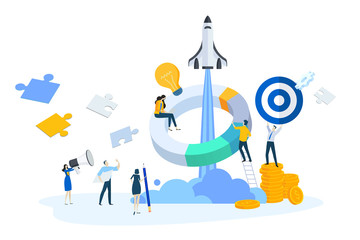 In business; for a company to survive, they need customers, and for their business to grow, they need someone like you (A Digital Marketer) to help them grow;
And to bring that growth, you, as a digital marketer, need to communicate the company's product or service value to potential customers.
If you're no able to grow the company, you will be sacked from work; That's the fact…
My Personal Story
Issues I faced, starting as a digital marketer [My Story]:
One of the main issues that I faced when I started as a digital marketer; I been sacked three (3) times because I was not able to generate results;
I worked for a company with a low budget, and it was a bit hard for me to manage expenses and generate the results they want.
I was trained in one of the best digital marketing #institute in Nigeria, who claims to be the best in the country;
I was taught how to run ads, how to do social media; I took online courses, and I did everything I could to master all digital marketing skills,
But what nobody taught me was an effective strategy on how to generate results to bring in customers for companies.

You see, as a digital marketer; it's not about knowing how to set up ads or posting content that brings comment on social media, without getting customers or leads for the ompany or brand;
You're just wasting your time, all the post and comments you're getting are just vanity metrics.
But today; not only have I mastered the advanced digital marketing strategies, and what it takes to get customers and good results for any business;
But also getting clients from international and delivery a good results.
I wouldn't have made it without mastering the advanced digital marketing strategies to grow any business online.
If you need help improving your online presence or search visibility and getting more customers? Elvis Digital is partner, Let's work together.
But everything comes down to knowing who your target audience is.
So, implementing a more advanced digital marketing strategy to your business gives you a huge start to grow any business online.
Tips To Help You Grow Any Business With Digital Marketing.
1) Set Goals:
You can't create an effective marketing strategy or generate good results for your business without;
First, having a clearly defined target goal of what it is you want to achieve in your business or your marketing campaign.
As a business owner or a digital marketer, when setting goals; here are the questions you want to ask yourself;
What exactly do I want to achieve with whatever digital channel or platform you're using for your business?
Is it more sales, growing their awareness, search visibility and generating visitors, getting more leads?
Get specific and execute on the task.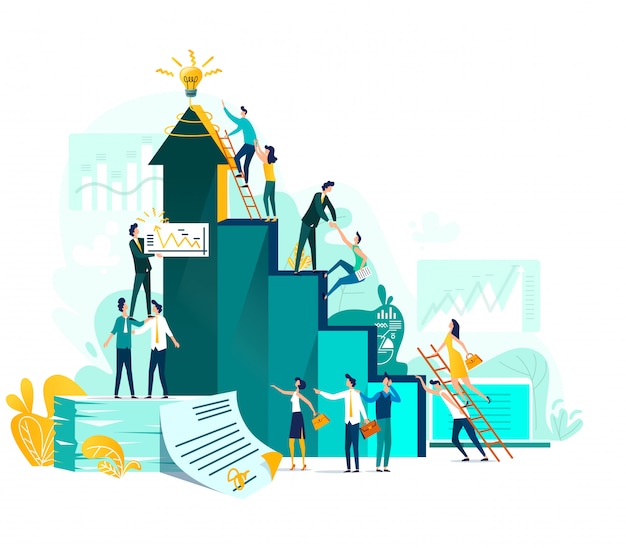 As an employee (digital marketer) working for a company, the first thing you want to understand is;
What is the company's goal?
What is it they really want to achieve employing you as a digital marketer…?
Because if you're not able to get the result they want, especially bringing in customers;
It doesn't; matter the metrics you're getting, how many visitors you're getting to the website, or the amount of engagement on social media;
Afterall those can be generated by softwares or bot.
If you're not achieving their goals, you will definitely be fired from your job…
Boost Your Business Growth With Digital Marketing.
So if you're a business owner or a start-up reading this post, looking for ways to grow your business online,
Here are a few questions you want to ask yourself…
1) How To Achieve The Results You Want For Your Business?
Will you need more hands in your business, if yes, then will you need to hire an agency or employ a digital marketer?
What level do you really want your business to reach?

Which digital marketing platform will you need to focus on or start with?

What are your budgets?

(how much are you willing to spend to generate results you want for your business),

What are the conditions and limitations that might get into the way?
If things don't work out, What are the possible alternative ways of achieving that same result?
Is your goal personal or for the companies benefits, because if you don't know all these and get answers to them;
It will be hard to reach your business goal.
Again If you want a detailed answer to your questions at Elvis Digital, we have free 60-minute consultation and everything you need to grow your business online.
So by setting goals for your business gives you a heads up of where you're going and where you want to end up.
2) Understand Your Audience:
You need to first have a clear understanding of whom your target audience is;
E.g. Most marketers like to call this persona or customer avatar etc.
It all means understanding who your ideal audience is, their desire, and their behavioral aspects.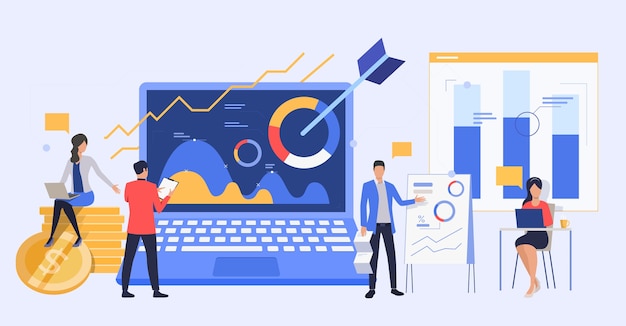 You see, You can't develop a successful digital marketing strategy without knowing who your target audience is.
So one of the best ways to identify who is your target audience is; is by creating a persona or customer avatar as some marketers might call it.
What is a persona or customer avatar?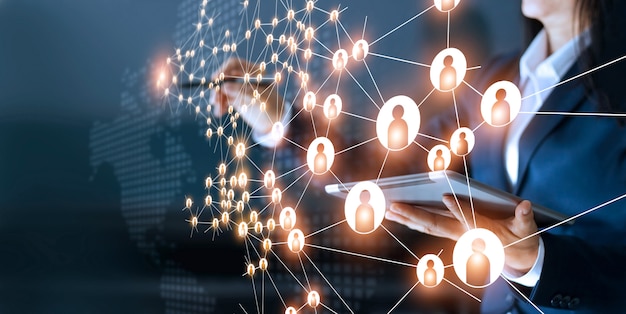 A persona means creating every detailed information of whom you're targeting.
E.g.
Your audience demographic details like:
Age

Gender

Job

Location

Income level
Other info includes:
What are their goals?

What interests and inspires your audience more?

What are their pain point and challenges?

What change or something new they want to experience in their life; can your product or service solve those problems?
Literary every piece of information that shows a clear picture of whom your target audience is.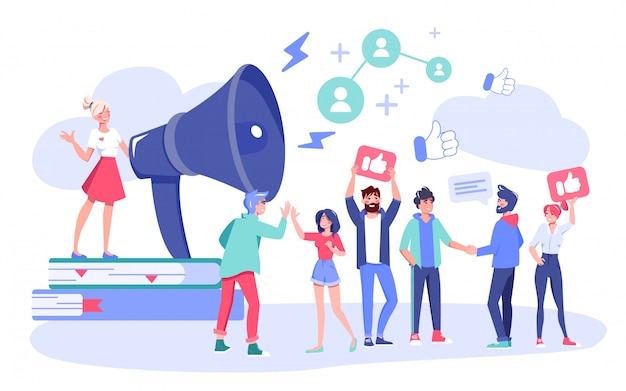 Doing this will not only help you identify who your target audience is, but also helps you in creating effective ads that generate results for you.
So, create your customer avatar and know your audience as well as how to attract them to your business.
Moving on to the next…
3) Be On Social Media: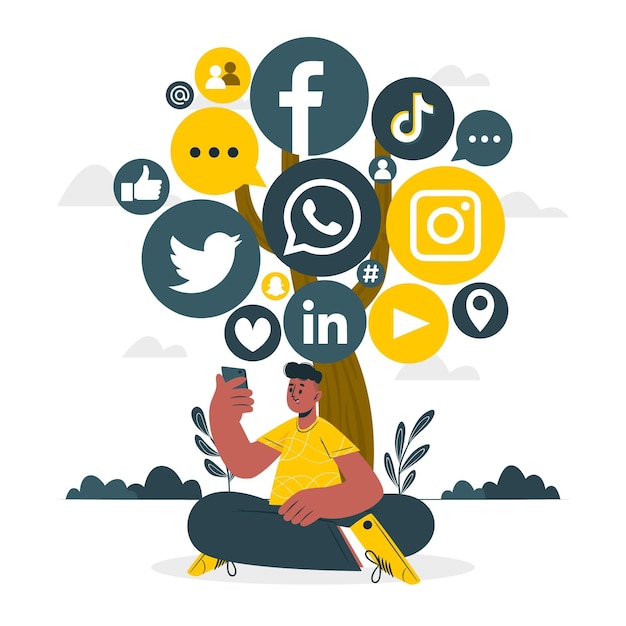 The basics step to grow your business online is by setting up a social media profile.
I already have a detailed article that explains how to grow a business with social media marketing in Nigeria,
An exciting article thoroughly explains who a social media manager and every role you need to play.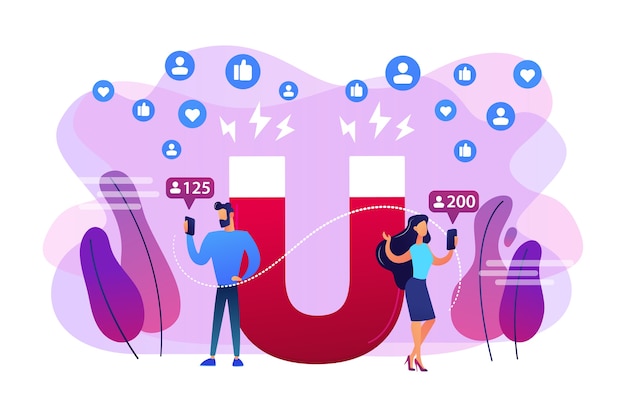 As a digital marketer trying to grow a business on social media can be fun if you know what you're doing and very confusing and daunting for those who don't know what they are doing.
Tips To Help You Grow Your Business With Digital Marketing
Here are tips to grow your business online and build your business with digital marketing.
Post great content worthy of sharing to your website blog, social media; (videos and images) do very well on social media than only text and links.
Respond to question, comments, and engage with your audience.

Utilize hashtags and encourage tagging on social media.

Use humour and mems to entertain and engage your audience on social media.

Promote your business using influencer marketing.

Boost important posts with sponsored ads to reach more target audiences.

Host contests giveaway on your website page or your social media page.

Use listening tools to improve user experience to helps you gain new insights, and catch up with trends.

Respond to your online community.
Encourage your email subscribers to engage with your page on social media.
Leverage social media advertising
Retarget your website visitor to like and follow you on social media.
Join groups in your industry and contribute to gain more insight on User-generated content (UGC). Etc.
4) Build Software Or Tools For Free: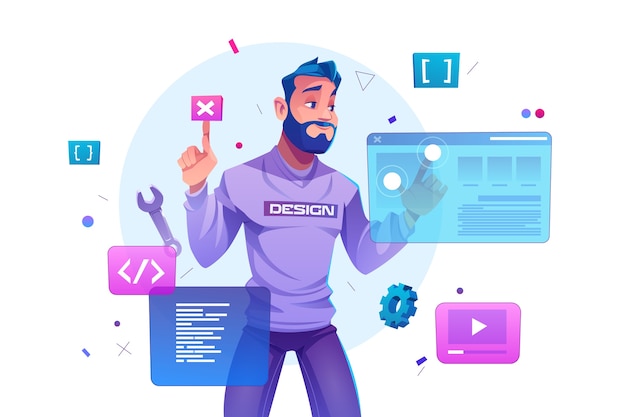 Yes, you read that right; this is one of the proven successful digital marketing strategies that has worked for decades and will continue to work till tomorrow;
Guess what, everybody loves free stuff, especially free tools that solve a problem.
This might not be a good idea for most business, but if you want to grow your business;
especially in a competitive industry and you have a goal to do whatever it takes to survive with your business in digital marketing;
Then this option is for you.
So, building a free or freemium tool for your audience is one of the best strategies.
Software or tools that help your audience solve their problem will build trust for your brand.
It helps to attract potential customer to your business, free visitors and referral to your website.
Building a free tool or software gets you free high-quality backlinks which increases your domain authority and credibility.
It gets people talking about your business or brand in blogs and other online communities, which ultimately gives a signal to Google's algorithms and social media A.I to trust your brand…
So one of the successful strategies to grow a business is;
Delivery values and building trust with your audience, as well as building trust with the marketing platforms you're leveraging, like social media, search engine, etc…
Thankfully, I have a detailed article explaining how to add value to your audience also how to create tools or software without much hassle that builds your brand credibility. Read more…
So the next digital marketing strategy to use to grow your business online is;
5) Use Videos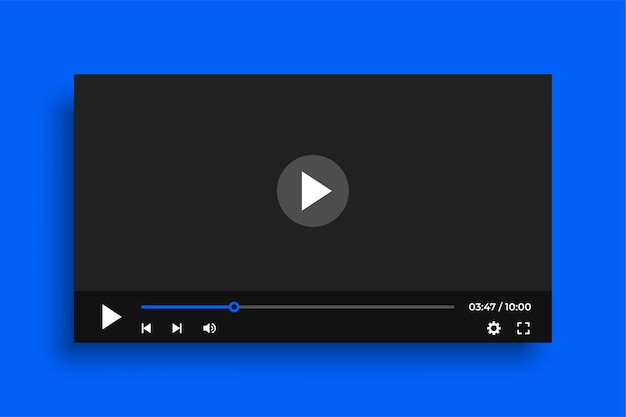 Using videos as part of your digital marketing strategy as a way to boost engagement with your audience, entertain and educate prospects about your business is so essential.
In today's world of business environment;
To grow almost any business through online marketing, you need videos to communicate and educate your customer about what your business is all about.
Customers expect more than just knowing what your product or services are;
They need to see visually how your product or services works and how it'll help improve their daily lives, because life, as we all know, is a collaborative bit of process;
And if you want to increase more conversion to your business, you need videos; this is where the power of video comes in.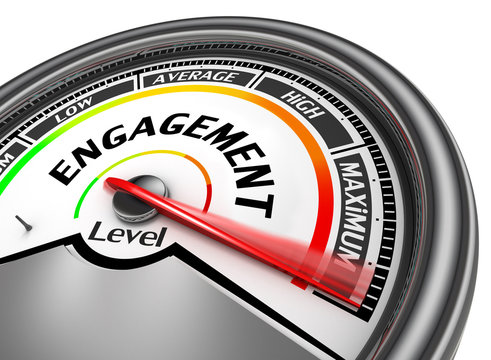 Videos connect with your audience emotionally and logical;
It helps digital marketers deliver their message about their products and services efficiently and effectively than other forms of marketing tactics.
According to research explain,
"engaging your visitors immediately with video when they are on your homepage website or social media page, explaining who you are and what your business all about gives you a 70% chance to converting that visitor into your desired action."
The average person spends 5 seconds deciding whether they should leave or stay on the website;
Another 3 seconds whether they're interested in what you have to offer
and 2 seconds whether to take your desired action…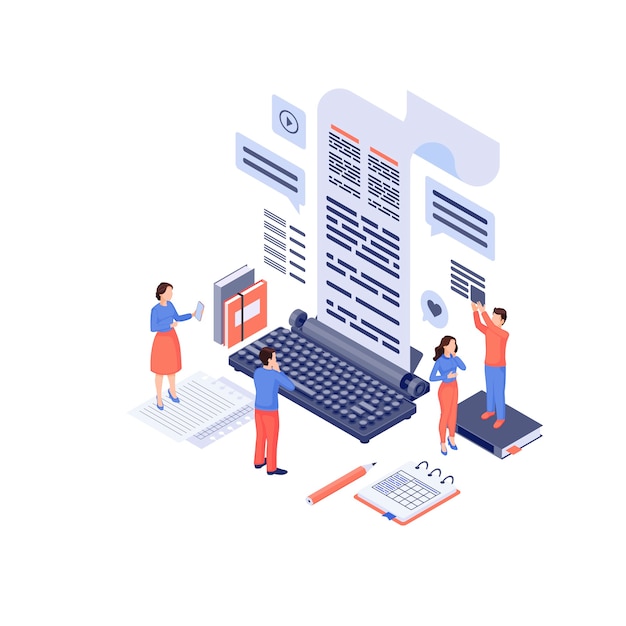 So utilising the little opportunity you have to educate and get potential customers to take action is essential.
Even on your blog; if your post doesn't have any media to engage them, only full of text; they'll easily get bored and leave.
On your social media page, if your page doesn't have anything interesting to offer or something engaging to watch or things that are educational and interesting in visual aid, they will not follow you.
In today's world full of distraction and short attention span;
Marketers need a more advanced strategy to connect and engage instantly with their audience once they are on your website or social media page.
So there you have it… Everything you need to know about digital marketing.
If you feel like you learned something, please share this post with your friends on social media, and if you enjoyed this article or have any question, feel free to leave a comment.