Social Media Manager Everything You Need To Know
In this article, you're going to learn everything you need to know about social media manager; whether you're planning to start your career in this field, or hire an SMM, this article is for you.
So let's get started…
But before we start, let us understand what is social media.
What is Social Media…?
Social media is a social media platform where different people from different regions meet and connect to share common interests and express their lifestyle.
Today, social media has gone beyond just individuals using these platforms; businesses leverage them as a marketing tool to reach their potential customers.
It has become much easier for brands to interact with their audience and learn more about their customers.
But what happens when a business owner is unable to handle its social media page consistently?
Well, this is when a social media manager comes in!
Who Is A Social Media Manager?
A social media manager is a person who is in charge, oversees, and represents the voice of a company or brand across all social media channels.
What Does A Social Media Manager Do?
The primary job of a social media manager includes:
Promoting and advertising the company's product and service.

Engaging with potential customers and sharing relevant content.

Strategizing unique ways to boost the company's exposure on social media.

Using social analytics data to learn more about their customers and behaviors.

A/B split test on their advertising campaign to know what works.

Introducing new activities and ideas to get customers engaged.

 Ensures clients who are still on the buyer's journey get the most information about the brand to help them make a better decision. 
Why You Need A Social Media Manager For Your Business.
A good reason why businesses need to hire an SMM are:
They relieve stress for you as a business owner and the tedious tasks you have to do yourself.
A good social media manager is better positioned to plan and develop strategic ways to boost your brand.
Contributing to groups and potentially influencing users to engage with your brand, etc
What Skills Do You Need To Be A Social Media Manager?
If you're thinking about starting a career in social marketing, you need to understand one thing;
Each social media platform is different so is the audience.
Here are few skills you need before applying for a job as a social media manager.
Good Social Communication Skill :
As I mentioned previously, you need first to understand how each platform works.
Get more insight into what interest specific audiences in those platforms and communicate in a language that resonates with them.
These are tricks and strategies experienced social media managers can apply to grow an account.
Writing Skills :
Good writing skills are necessary to acquire, which helps get the brand message across to the target audience clearly and straightforwardly. 
When creating social media content, you need to write in very easy-to-understand content anybody can relate to.
Creativity :

You need to produce outstanding ideas and imaginations both on creative design.
This helps your post stand out and attractive to the target audience.
Having basic graphics skills and video editing can help sometimes.
Good Organization: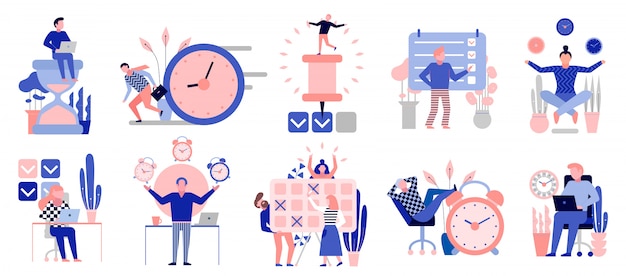 Been organize is crucial in all aspects because it helps you keep track of every activity on your account.
e.g. 
Creating a monthly content calendar.

Scheduling posts at the right time. 

Monitoring and optimizing your ads campaign when needed, etc.
Bein organized as a social media manager does not only help you work faster, but it helps your daily activities be more productive.
Mistakes You Want To Avoid As An SMM:
These are a few mistakes you should avoid as a social media manager.
You don't want to start creating content on the day of posting because you will be stressed, worried, disorganize, trying to think about what to post.
Avoid this mistake at all costs.
So what is the solution?
Well, it all comes down to having a monthly content calendar in advance.
Having a content calendar makes it so much easier for you because you know what to post on that day.
Implementing these practices relieves stress and unnecessary worry.
Another thing you should leverage as an SMM is scheduling posts.
It saves you a lot from repetitive, tedious tasks and more time to meet the necessary project ahead.
So there you have it… Everything you need to know about social media manager.