Social Media Marketing, also known as SMM is a means to connect and engage with people (audience) through social media platforms.
In a nutshell, social media platforms were developed to connect different people from different regions to interact with each other, share knowledge, and network with each other.
Today, brands have leveraged social media as a tool and opportunity to share the message about their business.
Growing a business online today requires producing and sharing educative content that helps people learn more about your products or services.
Using social media marketing as part of your business strategy can impact and increase your business awareness.
Benefits Of Social Media Marketing
Advertising:
One of the core benefits that businesses enjoy leveraging on social media is paying very little while reaching millions of people through ads.
Building A Relationship:

Today to connect and build a relationship with your audience, you need to:
Listen to their voice.

Respond to their comment and questions about your product or services.

Personalize your conversation.

Humanize your brand (showing the human side of your brand).

Reward customers.

Participate and contribute to groups.

Openness: Being open to your audience requires transparency, honesty, and authenticity about your product or service to attract and retain more customers.
Customer Service:
Providing customer service to your audience on social media is a great way to build trust with potential customers before making a buying decision.
Feedback:
Getting feedback from customers and clients (good or bad) gives you the advantage and insight to better improve your product or services.
It also gives you more opportunities to learn more about customer needs and user-generated content.
Social media platforms were built for people to interact with each other, but today, brands rely on them to promote and engage with customers.
Social Media Marketing Strategies In Nigeria
To create a successful brand, you need to apply creativity and reliable social media marketing strategies to grow your business in Nigeria.
Without a solid strategy, you'll be wasting so much time on those platforms.
To get the most out of your marketing and advertising campaign, it all starts with a plan.
like someone once said,
"Failing to plan, is planning to fail."
So the key ingredient to succeeding in growing your business on social media is mapping out a solid strategy.
For more easy understanding; Let's break them down:
SET GOALS
If you're just getting started with social media marketing in Nigeria, you need to understand your goals and what it is you want to achieve.
Whether you're looking to:
Increase your brand awareness in Nigeria, and worldwide.

Generate more sales for your business or clients.

Send more visitors to your website.

Building backlinks, etc.
Setting goals is the first and most crucial aspect of your social media marketing strategy. So always keep that at the back of your mind.
Get real specific of what your goals are, and move to the next:
Choose A Social Media Network:
Determine which social media platforms are best suitable for your target audience and where your potential customers hang out.
But First, here are the top three (3) questions you need to ask yourself before choosing a social media network for your brand.
Why do I want to be on this platform?

Who is my persona? (Target Audience)

What type of content should I be putting out?
Should it be:
Entertainment or Educational Videos?

A Product Showcase?

Product Banner Images?

A Blog Post (How-to Guide Articles, Tutorial, Interviews, Newsworthy, Checklists/cheat sheets, Listicles Articles, etc.)

Giveaway e.t.c.
Knowing all these and getting specific makes it so much easier to create a better social media marketing strategy for your business.
There are hundreds of social media platforms out there, but the most popular and active ones are:
Facebook:
Facebook is the largest social media platform out there, and you can find almost any type of audience there.
Decide if your brand fits in with their audience.
Instagram:
According to research shows that females are the most active user on Instagram, here is what Statista said.
"As of August 2020, 33.2 percent of U.S. Instagram users were between 25 and 34 years old. The second-largest user group was 18 to 24 year old with a 22.9 percent share. Overall, more than 56 percent of Instagram audiences in the United States were female."
So, If your product or service fits more on females audiences, consider going for Instagram.
Twitter:
Twitter is one of the oldest and authoritative social media networks.
Research has shown that influencers and authority figures are more active on Twitter.
Do you want to promote and boost your brand credibility? consider using Twitter to build a relationship with authority figures in your space.
According to Hootsuite
"19%, men between 25-34 years old are the most considerable Twitter age demographic,(based on advertising audience data)."
Twitter age demographics to note: More than 80% of Twitter's Global population is under 50 years old.
LinkedIn:
LinkedIn is a unique platform designed for a professional network where businesses, brands meet together and interact with each other.
Here is a social media case study.
"There are 40 million students and recent college graduates on LinkedIn – The platform is fast growing in demographics. Almost a quarter of LinkedIn users are between 18 to 29, and 61% of LinkedIn users fall into the 30 to 64 age bracket."
If your product or service focuses more on B2b (business to business), consider using LinkedIn.
YouTube:
YouTube is a dynamic platform design to fit with almost any audience, where you can find virtually any type of content on YouTube.
So, leveraging the YouTube platform as part of your business promotion is recommended strategy.
YouTube can be used to promote almost anything, including affiliate products and services.
So if you are getting started on social media marketing;
It is best to focus on the one that fits your audience and expand to other social media platforms as you grow.
Research And Know Your Target Audience.
Knowing your target audience is essential when setting up your social media marketing strategy.
If possible, create a persona.
e.g.
Their demographic details

Their Goals and aspiration

What problem are they're facing or trying to solve (Pain-Point)

Things that keep them at late at night

The Users' needs

Their current state and where they want to get to (after-state)

Experiences

Their behavioral traits

What interest and inspire them

Their buying patterns

Where they hang out, e.g. (which social media platform they prefer the most)
Being aware of all these will enable you to create content that speaks and resonate with your audience.
Find And Spot Your Top Competitor On Social Media Networks
Monitoring and keeping eye on your top competitors gives you more insight into what is already working in your industry.
Here are five (5) simple ways to spot and spy on competitors:
1.) Using the social media search bar (e.g. Facebook search, Instagram search bar, Twitter search), etc.
The next step is to type in your product or service keyword.
example: "Furniture" to see what result shows up.
2.) Another way of finding your competitor through the search bar on social media is, using another location,
e.g. "Furniture in Canada."
3.) Doing a Google search: Google is one of the most significant search engines with high-quality search results and 99% accuracy.
Using Google search, you can find your top competitor both for social media and search engines.
4.) Click here to visit Buzzsumo's Competitor Intelligence and type in your products or services keyword; it will show you a list of popular posts in your industry.
Buzzsumo is one of my favorites and will give you ideas, the kind of content your audience enjoys;
Helps you with Content Discovery, Content Research, Media Monitoring, Support Crisis Management, and Influencer Research.
Here are 15 things you can do with Buzzsumo In 30 Days, learn more…
5.) Using social media analytics tools to spot your top competitor's analytics; and know their strength and weaknesses.
Read more on Influencer Marketing Hub.
How To Grow Your Audience With Social Media Marketing
To grow your following and engagement level on social media, you need to bear one thing in mind;
— Not every social media platform will be great and suitable for your business; however, having a social presence is crucial and can impact your brand's growth.
— Interacting with your audience, engaging, and answering their doubt question will build trust in your brand.
— Creating and contributing appropriate high-quality engaging content for each platform can rapidly increase your brand awareness,
because users behave differently on each platform.
Understanding this will help maximize your growth on social media.
How To Grow Your Business With Social Media Marketing
With so many competitors on social media networks, with little or no chance of a post from a new business page getting seen or going viral, it takes a lot of effort and hard work.
Below I've listed some tips to help you grow your business on social media.
Choose the right social media platform.

Start with completing your profiles.

Strategize how to grow your account.

Research your competition and do better.

Post great content worthy of sharing (videos and images) do very well than only text and links.

Make use of social media stories and live to attract more audience.

Post at the appropriate time for more exposure.

Style and mix your creative designs; NB using the same consistent design pattern kills the excitement.

Respond to queries and engage with your audience.

Utilize hashtags and encourage tagging.

Use humor and mems to entertain and engage your audience.

Promote your business using influencer marketing.

Boost important posts with sponsored ads to reach more target audiences.

Host contests giveaway on your page.

Use listening tools to improve user experience, helps you gain new insights, and catch up with trends,

Respond to your online community.

Encourage your email subscribers to engage with your page on social media.

Retarget your website visitor to like and follow you on social media.

Join groups in your industry and contribute to gain more insight on User-generated content (UGC). etc.
Planning And Drafting Monthly Editorial Content Calendar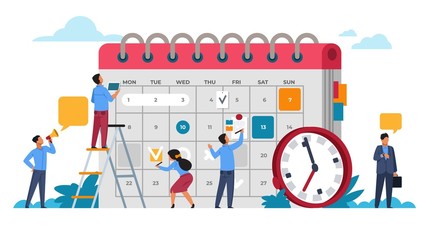 We all know the most significant and challenging problems we have; while managing social media accounts is coming up with great content ideas,
having a monthly editorial content calendar is not an easy task for most people.
If you're new to social media marketing and trying to grow your business awareness on social media platforms,
you will notice that creating engaging videos, excellent write-up, or copy to fill your entire editorial content calendar for the month is a big hassle for you.
My Story
I've been there too,
I could remember during my earlier working days at my job, managing different client's accounts in different industries I know nothing of,
Waking up every 4 AM, with lots of headaches trying to brainstorm what type of content that'll engage those audiences,
What video, images, copy, and designs will grab their attention and engage with them?
How can I contribute and speak the language that resonates with their audience of an industry I know nothing about?
But I still did it, so you too can.
But It all requires consistent practice, and you'll get better and used to it.
So Having an editorial content calendar for the month makes it so much easier to effectively manage and track your social media marketing campaigns.
Practicing to create content in advance (content calendar), will not only save you stress, headaches, and heart-attack from cr*zy clients,
but helps you plan ahead and stay organized.
Post Consistently:
If you're a small business, at least post three (3) times in a week. schedule for posting at the right time with social media scheduling tools.
Here are 25 Top Social Media Management Tools for Businesses of All Sizes
Tip For Creating Monthly Editorial Content Calendar With Social Media Marketing
Determine and get precisely what content to post, (curate engaging content that resonates with your marketing goals).

Post consistency and split test your creatives.

Know your Hours and post at the right time;
Schedule for posting on social media at the right time is what you can't ignore.
Every social media platforms have a specific time in the day when users are more active on those platforms.
So posting at the right time helps boost your post to reach more audiences who are likely to engage and interact with your post.
Research has shown that posting when users are more active in the day/hours generates the most engagement and high click-through rates (CTR) to your post.
Here is a post by Neil Patel explaining with stats, and chats on different time zones a post on social media is likely to get more views and engagement.
Also, an excellent post by SproutSocial explaining the best time to post in 2020.
Know your posting hours and never miss them.
How To Increase Engagement With Your Audience Using Social Media Marketing
Engage with users:
Engaging with users, responding to comments and questions fast is a very good practice for any brand because it helps build your community and develop more connections with your prospects and potential customers.
It will inspire people to want to reach out and do business with you because it shows that the company is friendly and reliable.
Ask Questions:
Asking a question is a great way to interact with your audience to know their minds and choices.
You can start by asking your followers questions through a message or in a post about what they think about your product improvement, (Before and After).
Contribution:
Contributing to other groups is a way to share your opinion in a conversation, which shows you're credible and knowledgeable in your industry.
Don't Be Selfish
Reshare and retweeting valuable posts from your industry to your audience bring more engagement to your page. Sharing other people's content helps build a relationship with them.
Run A Contest Giveaway
Who doesn't like free things or wining stuff without much hassle, especially here in Nigeria, Including me, I do like free stuff, and I guess you too might.
Running contest giveaway has proven to generate lots of engagement on social media but must be done carefully and correctly.
It is recommended to run a contest with a Goal.
Before running a contest, you need to ask yourself,
What Goal do you want to achieve during or at the end of this contest?

What will you be giving away? (make sure it aligns with your product or service) to make it suitable for your brand.
Running a Contest requires some budget, and this is optional; you need to test and see if it works for your business.
More Ways To Connect And Engage Potential Customers On Social Media Platforms: 
Boost your engaging and important post with sponsored ads.

Show the human side of your brand.

Tell a story about your brand.

Celebrate an anniversary with your audience, etc.
Why Engaging With Users Is So Important:
One way to do this is by using Listening tools, which can help aggregate across various social media platforms.
I've mentioned listening tools multiple times, not because I am using it to complete sentences, but because it's an important tool that helps empower your social media marketing strategy.
So please do not leave your listening tool behind.
11 Social Media Marketing Mistakes You Should Avoid
Trying to be on all social media platforms at the same time, thereby performing a mediocre job.
Yes, its good to have a profile on multiple platforms, especially the most popular social networks,
but let us face the fact, managing and maintain one social media platform is not an easy task.
Every social media network and audience is different, including their Algorithm (Ai).
You should choose the platform your ideal target audience is and the one that fits your business, use the rest as a backup.
E.g.
Let's say you're in a fitness niche; it will be unwise trying to grow an audience in a platform like LinkedIn or Twitter.
that won't make any sense right, because your audience is not there.
Another reason why you shouldn't worry about being on all the platforms is,
it will save you stress and give you more strength to focus and understand the platform you're in better.
It helps you create high-quality content that'll engage your users and maximize your growth.
Tips:
If you're just starting in building out your business using social media marketing, choose one that fits your brand, and use the rest as a backup to avoid a mediocre job.
Buying followers and fans from a third-party source or using software tools to build your followers is a waste of time.
Yes, most of us are guilty of this, you started an account today, and you want 10,000 followers within a few weeks on your profile,
thereby leading you to inappropriate things like using software to automate followers and automatically generating fake likes for your post etc.
But after building all these fake audiences, you'll notice that it's a waste of time.
What gain will you have automatically generating thousand to million followers, and nobody engages with your content?
It doesn't make any sense right.
It's not by numbers, (Quality Outweighs Quantity)
One mistake you can make is automating followers on your account.
Building a social media audience is all about sharing useful informative content that'll help the user, educate, and build valuable relationships with people.
Here's a quick question:
If you have a million fans or followers and none of them engages with you and your post,
Does it make any sense…?
Even the algorithm will shout,
"Whoa, 😡 this account was manipulated to get this number,"
So, therefore, we are not going to recommend your post or page to more users.
But let us say you have 500 followers built organically; when you share content, and 80% of them engage, share, comment on your post,
The social media algorithm will say,
"Wow, 😆 it seems people love this content, and I think more people will like it to see content like this,"
it needs to go viral…
That's the basics of how a post goes viral on social media platforms.
So if you want to succeed on social media networks, then you need to change your thinking, it's not about having millions of followers;
But all about the engagement.
Consistently posting on your social media page will give you more chances of exposure.
But posting lots of low-quality content that doesn't bring any value, will never give you the best result you want,
it is not about the quantity but the quality of results you get on social media.
If you need help growing your business with Digital Marketing in Nigeria or Don't have a solid Social Media Marketing Strategy to grow your brand, Start Here.
Seeing all social media platforms as the same:
All social media platforms are different, so the audience.
Posting the same content on different platforms may or may not yield much results.
e.g.
People behave differently on each platform and expect a specific type of content that speaks their language.
Each social media supports different image dimensions;
So, Remembering always to create images and videos that support these dimensions is a recommended practice to avoid cropping.
Creating Content That Talks Only About Your Business:
Remember, your post should add value, answer questions, educating your audience.
Avoid boring or irrelevant content and too many promotional posts on your page; it could potentially hurt your page or annoy the users.
Always remember, social media is a free place to associate and interact with each other, not a marketplace.
Irrelevant commenting on groups spamming on another company's ads with an irrelevant comment.
blasting auto message and spam comment on random profiles and posts in the name of getting your business seen by more people is against all social media law.
Not Having a complete social media profile:
e.g.
The company's profile details.

No image header banner.

No phone number.

No email.

No brand description.

Not connecting to other social media profile accounts.

No links to the site.
Using The Same Video Or Image Design Over And Over:
Sure consistency makes your brand look professional and stands out.
But one issue with this is,
If people see the same type of image design or video over and over, they'll lose excitement and attraction to your brand.
People want to see diverse and variation of engaging content from your page.
Not Outsourcing Some Tasks:
Trying to manage ten (10) social media accounts all by yourself as a social media manager.
yeah, you got lucky and were able to get lots of clients for social media management, but due to greediness, you want all the money by yourself and end up with a mediocre job and disappointing your clients.
Outsource the unnecessary tasks to freelancers.
Not Having An Editorial Content Calendar;
Like I've explained before, the importance of having a content calendar, but what about the other wayside of it?
One mistake to avoid as a social media manager is not having an editorial content calendar in advance.
When You Don't Work On Content Calendar, Here Is The Effect Side Of It:
You will never have time to think about your audience needs

Your page performance will get a low metric due to no strategy because you're providing low-quality content. Posting, only just to post.

It will be hard to post at the right time and will cost you so much in a day worrying and thinking about what to post at that moment, thereby not staying organized.

Devalues your service as a social media manager in the eyes of the client or the company you're working for.
Conclusion:
The key to growing your business on social media marketing is understanding your audience and developing a strategy to increase your page.
Interact and answer doubt questions about your product or services.
Post engaging content that educates or entertains your audience.
Let your audience see the human side of your business.
So there you have it…
The Ultimate Guide To Social Media Marketing In Nigria™.
If you enjoy this post, please feel free to leave a comment for me; it encourages me a lot to create better content than this.
And if you feel like you've learned some new, please share this post on social media with your friends to learn from you.