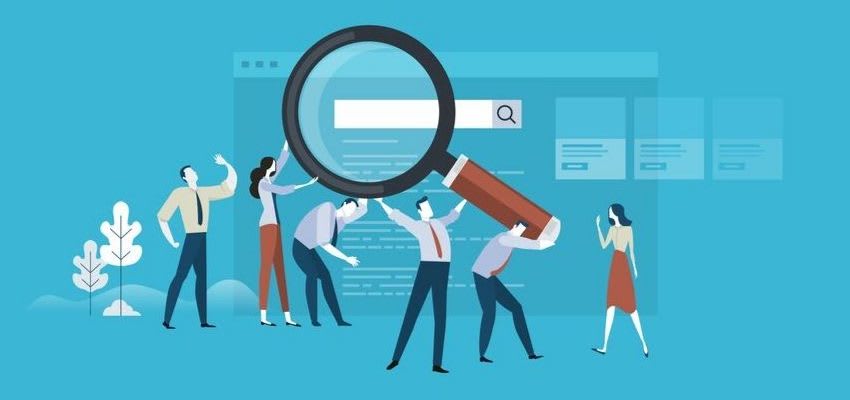 Ultimate Guide To SEO In Nigeira.
The world of the internet is filled with different types of websites. And websites with different types of content.
In the beginning, Tim Berners-Lee developed the World Wide Web for information-sharing between institutes and scientists in universities around the world.
But today, in the year 2021, Individuals and marketers use the internet to share knowledge, promote their business, and discover stories around the web through the search engine.
Hello and welcome; In this article, you're going to learn everything you need to know about SEO (Search Engine Optimization).

Read till the end, and I promise you, you'll find lots of valuable information and new knowledge to sharpen your skills in SEO.
Also, I will reveal what the gurus skip to tell you and the real secret of ranking at the top of Google search results; and one more thing, don't forget to grab your Pepper soup and Nkwobi to make this article more enjoyable.
So let's ride on.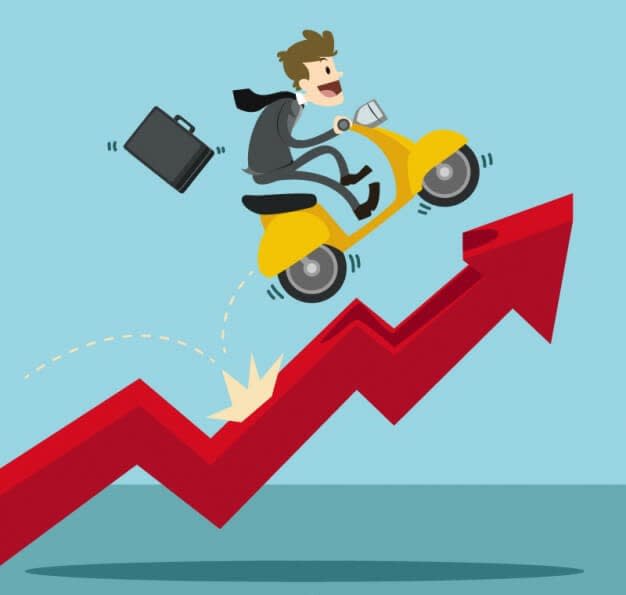 Definition of SEO…
What Is SEO?
SEO is the abbreviation for Search Engine Optimization as the process of optimizing a web page or post to rank on the unpaid listings in search results like Google, Bing, Yahoo, DuckDuckGo, Baidu, etc.
How Search Engines And SEO Work, Explained.
I will give you a more detailed explanation to help you better understand more about SEO.
You see, when users search on Google, they aren't searching on the web; they're accessing Google's index of the web.
A Google Index simply means a giant list of libraries or database stored with cached information from a web page.
Okay, I know this is a little more advanced here, but let me break it down:
In a nutshell, search engines like Google use machine learning and algorithm software called a spider, crawler, or Google bots (All means the same) to find every possible page on the internet.
At first, Google's bot craws pages on the net through links connecting to them, also to understand what the page is about and its content before storing it in their index.
So when you search on Google, the crawler or bot goes back to the index library and filter the most relevant page that answers your question.
It will flag and devalue spam low-quality content and rank the most trusted pages that match your search intent in few seconds.
Here is an interesting video you might consider watching on how search works by Matt Cutts.
More example.
Let's say a user in Lagos is searching for "Bookstore in Maryland" and makes a search on Google.
Now, this is a broad keyword because there are a lot of places to find bookstores and a lot of places called Maryland;
How does Google know what the user is searching and how it determines which page is more relevant to rank on the search result?
How does the search engine list the pages if thousands of websites have content on "Bookstore in Maryland"…?
This Is Where SEO Is Born…
SEO is all about optimizing your web page or post to be friendly with the search engines also with quality content that answers the user's query or questions.
According to Google, over 200 factors are involved for a page or post to rank in the SERP (Search Engine Result Page).
Components Of Search Result In SEO.
---
---
---
---
---
Question and Answer (People Also Ask):
---
Google's Search Ads (Search Engine Marketing – SEM):
---
Organic Search Results (SEO Listing):
---
3 Types of SEO
In this section, you're going to learn what Google loves and what it hates.
It is essential to understand the different Search Engine Optimization practices, The Good, The Bad, and The Worst.
Here are (3) main types of SEO, namely:
Black Hat SEO Practice.
Gray Hat SEO Practice (Combination of Good and Bad SEO.)
White Hat SEO Practice.
Let's start with  Black Hat SEO practices.
Black Hat SEO:
What Is Black Hat SEO:
Black Hat SEO is also known as a negative practice against Google webmaster guidelines, by implementing various tricks to rank high on the search result with little or minimal effort…
You can't master SEO (Search Engine Optimization) without knowing different types of black hat SEO practices.
Types Of Black Hat SEO
Content Scraping is a black SEO practice that uses some script code or software to automatically copy and steal content from other websites and post those stolen content on their website.
The worst part is that they use these stolen content to write Fiction Books, E-books or reselling them to people.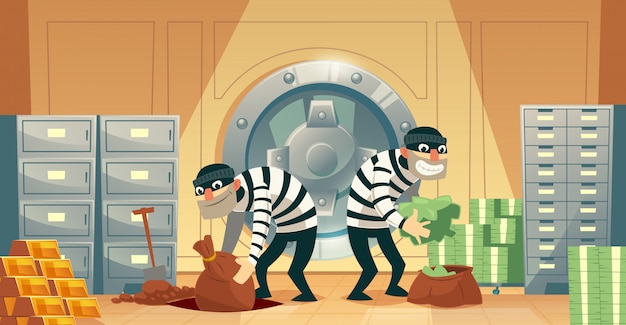 Auto Blogging & Duplicate Content:
Auto Blogging is a black hat practice similar to content scraping but includes:
Running a cron job on a specific website.

Populating it with duplicate stolen content.

Posting it automatically.
This method can run by itself, automatically publishing copied content on a site even when the webmaster is away.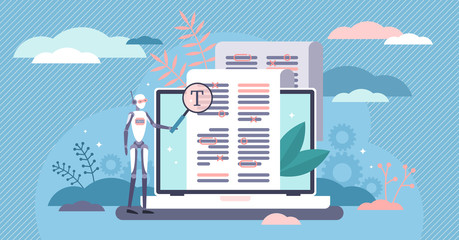 Plagiarized content on a website is terrible from the human perspective because it's an activity that involves stealing other people's content and posting it as your content.
Don't ever try this; even though Google can sometimes ignore this and rank the Original content, it will trigger a red flag if too much plagiarism content found on your website.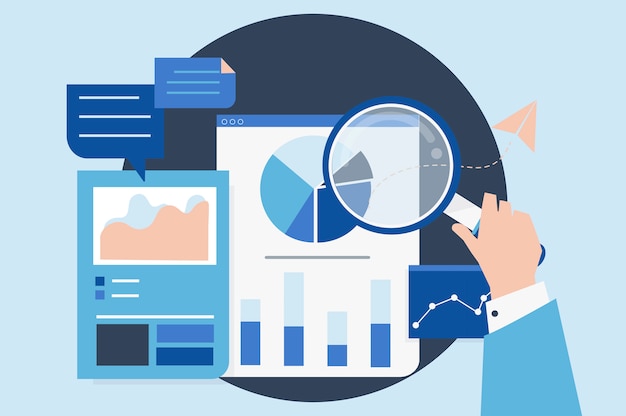 Although Google doesn't consider plagiarism content as misleading information, it just sees it as a duplicate of content.
It doesn't want the same user reading the same content repeatedly on another site.
So search engine algorithms will always rank the original content.
Penalizing your site will trigger when duplicate content becomes too much; that's when Google will visit you with a hard slap.
So be careful of the type of content going in on your site.
Google demands all content you produce on your site should be 100% unique written by you. Learn more
Link

Exchange Service (Reciprocal Links)
Link exchange service or reciprocal links are tricks used by black hat SEOs, where a group of webmasters has agreed to link back to each other to increase search engines ranking and gain more visibility.
Link spam is a black hat method that provides little or no value to discussion forums, blogs, and other websites with spam comments as an SEO strategy for link building.
They only engage in a website to comment for a backlink.
Splogs are fake websites or pages solely dedicated to link building to other sites to increase their page rank; this could come in paid service or membership.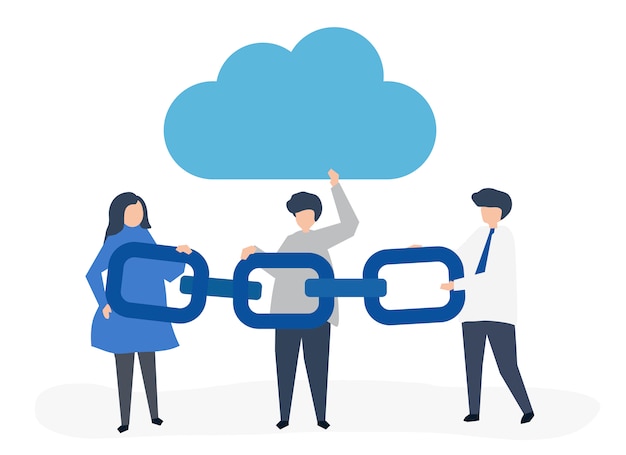 Here is what Wikipedia talks about spam blogs and splogs.
Google hates this method where an SEO Expert offers money to another webmaster in return for a link to their website.
You should avoid this method;
even if a website asks you to pay money for links, you shouldn't try this method or strategy because they will remove your link as time goes on.
Even worse, the website might get caught and flagged by Google for selling links, which can hurt and affect your website.
Gift for links is a black hat SEO strategy where a company buys a present to webmasters, customers, or a group of people and asks them to write a review article about them with a link to their website.
Using this method will get you in trouble because it goes against Google Webmaster Guideline.
Doing this is considered a black hat practice.
Buying bulk backlinks from services like Fiverr or any other source offering to sell backlinks is the worst service you would want to waste your hard-earned money on, stay way.
Do not engage in such a practice because you will end up causing more harm than good to your website.
So if you want to rank your website here in Nigeria, avoid such services; even if the seller has thousands of reviews, they can generate those reviews with bots and software, so please stay away from them.
Some micro job service might even claim to guest post for you in High Domain Authority sites; stay away from such services.
It will only put enmity between your site and Google or even raise a red flag to your website, which will tank all your ranking and effort within a twinkle of an eye.
Google gives trust to a website with High-Quality Links and sites that provide value to users than a low-quality website with no value and crappy backlinks.
Advertorials (N

ative Ads):
Advertorials are black hat tricks or methods used to deceive the search engine to gain trust from Google.
Advertorial is when someone pays you for content on your website for a keyword-rich anchor text with do-follow links to their website; this can be in the form of a Review, Articles, or news.
But Editorial content is what you write with passion and the things that interest you and link naturally to another website as a resource to your content.
Advertorials post are allowed on a website, but such links or pages should go with No-Follow Links.
Here is the guideline you must include:
Guideline Disclosure to Search Engine.

Guideline Disclosure Visible Text to users with notice ADVERTISEMENT.
Here is what Matt Cutts said about Advertorial.
PBNs (

Private Blog Networks):
PBNs, also known as Private Blog Networks, is a group of blog networks controlled or owned by one person dedicated to link building to his/her money site.
With this method, they can manually create their backlink profile from tier 1-3 and sometimes sell those backlinks to other webmasters to increase their search engine ranking.
But here is the kicker;
PBN backlinks are the kiss of death to your website… Google will penalize your site and most likely ban you from appearing on search results.
Pbn backlinks are the worst link building, you can see a little result the first, but as time goes on, it might be caught by Google, and guess what, your site will also be affected. 
Pbn websites are mostly built with expired domains.
Websites With No SSL Certificate: 
SSL is an HTTPS Code response. As of 2017, Google starts devaluing websites with no SSL.
for example:
A site with SSL has (HTTPS://) which represented a safe website and sites with no SSL has (HTTP://) which represents non trusted or low-quality site with a warning UNSAFE label in chrome browser.
SSL certificate was created to keep hackers out and to make users feel safe on the internet.
Most fake spamming websites dedicated to black hat purposes will not have an SSL, although hackers and spammer always find their way to manipulate this.
Right now both safe and unsafe website has an SSL certificate.
But is it still important having an SSL Certificate on your website? Yes, of course, it is crucial having an SSL.
It's a signal of a trusted and safe website.
So for good SEO in Nigeria, you need SSL Certificate.
Sitewide Links:
If you want to rank your website and grow your business through organic search traffic, you need to pay close attention.
If you use WordPress for your site, read this section more carefully.
Sitewide links are links that appear on almost every page on your site without even you knowing it.
Example:
Most sh*tty WordPress developers will place hidden links to the WordPress theme core, demo template, or embedding their website links on images that came with the demo theme template you bought.
Once you use such a WordPress theme, demo template, or demo images on your site, it automatically generates a backlink to their website when you publish a post or page.
These are sh*tty tricks because if you're trying to build authority to your website, you will also be increasing their website authority too without you knowing it, and them doing nothing.
That's crazy, right.
And sometimes these WordPress theme developers will place a visible or hidden link at the footer of the WordPress theme you bought as a credit to their site.
The worst part is most people buying these WordPress themes don't know about the site-wide links on their site, and it could turn and hurt your site in the future.
If the developer ever spams with his website, which is 99% possible, and got flag by Google, it could affect your site too.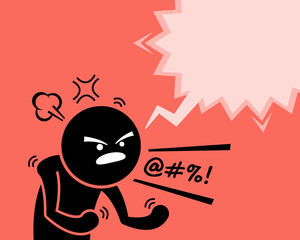 Here are the two (2) simple ways to solve this problem and also check if your WordPress Theme has Site-wide hidden links.
Two (2) Ways To Find Site-wide Links
(Step 1) Right-click anywhere with your mouse on your website, blog, page and select view page source;
Press Ctr F, and type .com, .net, .co, or any domain extension you can think of and examine the page to see if you can find any unknown links on your site.
This is the best option to find hidden links on your site.
(Step 2) Install Web Developer Chrome extension, for the purpose of this article, I will be using my site to show you how to find hidden links on a website.
After installing Web Developer Chrome extension, Click on the extension, and press Disable Javascript.
On the same tab select Miscellaneous, and click Display Hidden Elements.
Then start clicking every section on your site to see if you can find any unknown hidden links.
Now, this option doesn't really work perfectly on most sites depending on the framework of your theme but definitely finds embedded hidden links on images.
Okay after that, click on the Image tab, and select View Image Information.
Here are the unknown embedded links with images on my site by the theme developer.
This method is the best way to find images with embedded hidden links on your site.
Moving on to the next Black Hat SEO tactics…
These are black hat SEO tactics used to trick the search engine by reusing the same target keyword they want to rank for multiple times in a sentence.
Here is an image example of keyword stuffing.
Another keyword stuff method is when keywords appear unnaturally a thousand times on a blog or page content, making it seem relevant to the search engine for high ranking.
Doing this will impact a negative user-experience on your site.
Google's warning on keyword stuffing.
Implementing such tactics on your blog or page content will harm your rankings and efforts.
Instead, focus on creating more informative content that adds value to your audience and spreading the keyword appropriately.
Blogroll Links are a list of links on the sidebar that redirects to other websites, or pops up ads from other sites;
No big deal having a few of them, but when it becomes too much and irritating to the user which can cause distraction, then your site will start losing trust.
Especially websites that wants to make money from their blog by force or by fire;
Google will start seeing your site as spamming with fury ads and popups, which is likely to ruin the user experience, and the engagement on your site will decrease, then your rankings will start dropping.
One more thing to always keep in mind when optimizing your site to rank high on the search result page is to put the User Experience First.
Google hates anything that annoys its users; so if you need a high ranking from them, please it's users.
So, therefore having many blogroll links and annoying ads on your blog will not help your ranking.
Next we have here is;
Hidden text on site is another black hat SEO tactics involved in stuffing invisible text that includes a keyword they want to rank for on a page.
This method is not meant for users to see, but only visible to the search engine so that Google will rank their page at the top result.
This method involves modifying JavaScript and CSS code to hide text and Links from the users.
Other methods include:
Using a white background and a white text.

Reducing the font size of the text or link to zero (0).

Placing text and links behind images.

Forcing a hidden link on other people's websites. etc.
Here is what Google said about a hidden text on a site.
Next…
These are blackhat SEO practice which is done to abuse a website…
For example;
A simple website that allows visitors to create their own pages, post, forum threads, questions, or even host a free website;
which some cases, spammers see this as an opportunity to spam and violate Google's webmaster guideline.
Here is what Google said about this.
Without monitoring and filtering spam on such a site, if such spamming activity becomes too much on a website, it could result in a manual action.
Malware and Phishing Websites:
These are websites practicing heavily on black hat SEO, trying to gain visibility on the search result using many tricks to create pages that intend to harm users by distributing malicious and unwanted software.
Another method can be creating an identical page of an organization to trick users to input their private information, such as bank or credit card details.
Black Hat Hackers mostly use this method to get private information from the user.
Such a website is considered a deceptive site.
Black Hat Hackers doing Black Hat SEO.
Gray Hat SEO:
What Is Gray Hat SEO:
Gray Hat SEO uses tricks to manipulate the search results but not aggressively; these tactics involve implementing little black hat SEO tricks while maintaining Google's best practice.
Although Google might not penalize your website for engaging in some Gray hat method, your SEO efforts will be like a rat race…
Who wants that to happen to them? Nobody wants that, right.
So you see, it is very crucial to stay away from all forms of negative tricks,
Or any hacks trying to manipulate the search result ranking because you know what?
Google knows everything you're doing and keeps getting Better and Smarter every day.
They've kept releasing updates each year to make their search result better; this also means removing spam and unnatural sites.
So if you don't want to waste your time, your resource & energy, do not engage in any unhelpful methods that don't worth the risk.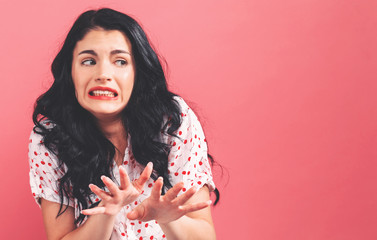 Below I've listed some Gray Hat Method.
Types Of Gray Hat SEO
Here is what Neil Patel, the Founder of Ubersuggest, has to say…
Article directories are content directories with different articles in different niches.
Content from these sites writes about random different things for link's sake.
The worst part, most of these directories have lots of duplicate content; this can also be called content farming.
Article Spinning, Rewriting, and Duplicate Content:       
Article Spinning is a Gray Hat SEO Practice that involves rewriting copied content to make them unique using spinning software.
Spinning software can change a few words, add synonyms and related phrases to make it unique and plagiarism free.
What differentiates a Professional SEO from the amateurs that claim to be an expert in these fields is creating High-Quality with unique content from scratch.
The Myth Behind Spinned or Rewritten Content.
I see many people doing this, spinning and rewriting content, but here is the tricky and the funny part…
Google knows what you're doing.
I know it's hard to create content from scratch; it could take days or even weeks to complete, which becomes very hard to produce at scale.
Some SEO experts go for the most essay and most tempting part, which is the idea of spinning content and trying to scale content marketing without much effect or less resource.
But the hard truth is, there is no way around it.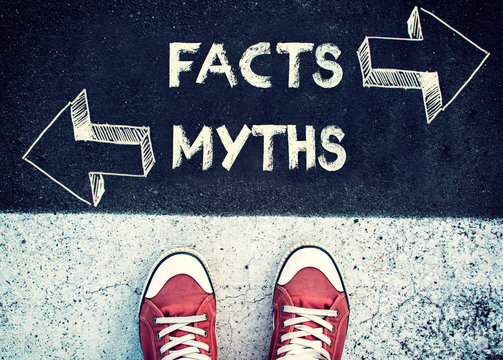 Spinning and rewriting content is becoming popular, and I see most people, including writers, content creators, SEO experts, and even some authoritative sites engaging in it…
Some people don't want to follow the right method, only trying to figure out some tactics and tricks, an easy and quick way to deceive the search engine in presenting rewritten content as a unique article.
But I'll tell you one thing; those little tricks don't work on Google.
If you're spinning or rewriting content, using manual (word by word), using software or online tools, maybe check them with Copyscape or whatever plagiarism tool, you're just wasting your time.
Those are third-party tools and not a tool built by Google. 
So you can't trust those tools because they are not %100 accurate.
If you're already engaged in any form of Rewriting and Spinning content, Auto-Generated or Duplicate content, then you might want to read this article by hobo-web.
Doing any of these practices is considered Negative SEO.
I know you still don't believe Google knows about spun articles…
Here is a list of Links from Google Community that has proven multiple times that all rewriting and spun articles are just a waste of your time and money.
SEO Tips To Help You Build Your Website With Content Marketing.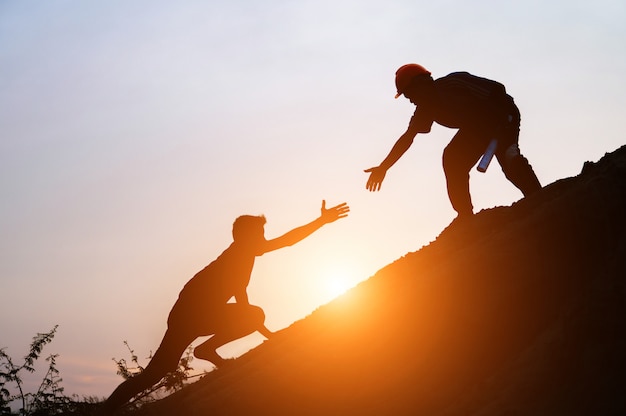 If you want to build an unbeatable business using content, then you must obey all Google's policies.
Instead of wasting your resources and time spinning and rewriting content, why not try to write unique, high-quality content on your own?
Even if one topic took you 2-3 weeks to finish, it's worth it, and knowing you wrote something unique that provides value to your users and something that came from your knowledge.
So, stop wasting time on outdated other people's stuff.
To rank a website and grow your business with SEO, you can't do that using spun or duplicate content to achieve that.
You will only be wasting so much time and resources on your site; Google demands every content you produce should be unique and provides value to your audience.
If you can't write unique content, consume a lot of content in your industry, start with a sentence, and watch the magic happen.
What about Outsourcing?
Yes, it is recommended to outsource, but that comes with pro and corn, but mind you, paying $10 for articles will surely get you low-quality content.
You can use services like Smash Writers.
Smash Writers is freelance writing service in Nigeria, a place to find bloggers, authors, and expert writers to get high-quality content done fast and at scale.
If you cherish your website and don't want to play around, try as much as possible to upload High-Quality, Unique Content. that is part of real SEO…
One of the main reasons why many people engage in a Negative SEO Strategy is that they're not passionate about their industry; this is why they fail.
If you want to be successful and build an authority site in any niche, you need to understand and be passionate about your industry.
We are moving to the next.
Expired Domain and Redirects (Also known as SEO Squatting):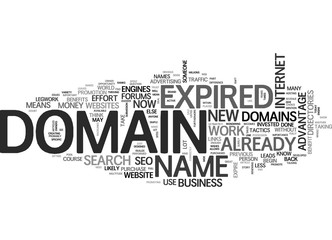 Expired Domain and redirects is also known as SEO Squatting, this is one of the most famous Gray hat SEO tricks used by many SEO experts to build PBNs or redirect to their website to achieve high ranking within a few months or days…
Expired domains are domains that have been previously registered, own by someone or organizations in the past, in which the business has rebranded, gone out of business, or forgot to renew their domain.
Sometimes the owners of these expired domains purposely let them expire, maybe due to loss of interest in the site, or out of budget; which later became available for re-registration.
Most SEO expert believes Google gives more priority and trust to aged domains than newer once, which has created a hut for aged or expired domains.
Three (3) methods Expired domains are used for Gray Hat SEO.
Three (3) Methods Gray Hat SEO Experts Use Expired Domains

They use expired domains to build another website related to that domain industry and become an authority in that niche.

They use a 301 permanent redirect to their own domain property, which transfers the strength of that expired domain to their own domain.

They use it to build PBNs (Private Blog Network). etc.
This trick worked well before, but now Google is getting better and smarter every day, fighting and wiping all kinds of jokes and spam that manipulate the search results.
So expired domain tricks don't work anymore and no longer an SEO Strategy.
If you want to rank your website high on Google without following the right footsteps, all your effort will be wasted.
If you're new to the SEO world and do not want to waste your time and your hard-earned money; 
DO NOT spend a single second looking for an expired domain.
I repeat, do not waste your hard-earned money on High Priced Crappy and Garbage Expired Domains, no matter the Domain Authority Level; these domains have already been spam to death and get listed on auction site with a high price.
Note: There is a difference between expired domains and expired websites.
An expired website is when the site owner is no longer interested in managing the site and decides to sell his website, but the domain is not yet expired.
If you are serious and determined to rank your site on Google, do not think there is an easy road, because they aren't.
If you want to build your business with real SEO, Follow The White Hat Strategy and Google's Webmaster Guidelines.
I know some of you reading this might not agree with me or hate what I say, but when I tell you expired domains don't work anymore, they don't because I have experimented with it.
Here is another example of a Twitter reply by John Muller, the Search Advocate at Google said.
No. We don't use DA, and redirecting expired domains hasn't made sense for a long time now. People still do it, people do lots of things that don't make sense, even outside of the SEO world 🙂

— 🍌 John 🍌 (@JohnMu) October 9, 2019
My Experiment On Expired Domains [My Story]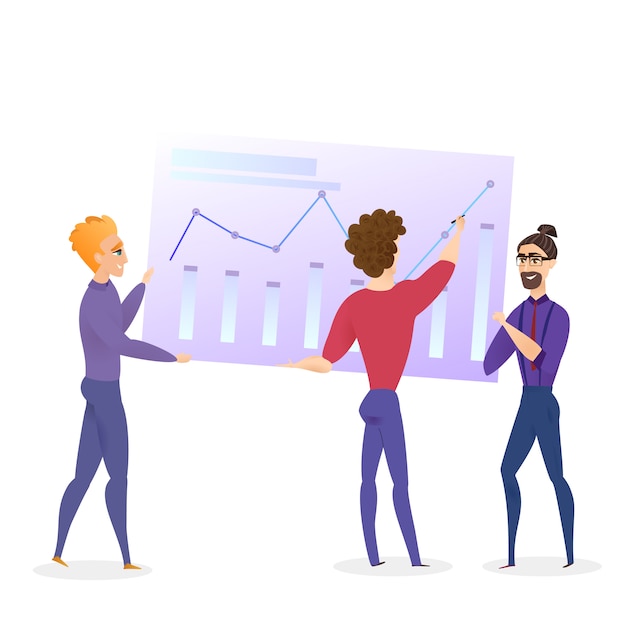 Back in the previous days, I was doing every possible trick I can think of just rank in the search result; I hated everything about following Google's Webmaster Guidelines.
I just wanted to show up on Google's top search result with a quick rank method;
I was afraid of writing content, I was nervous about how people will judge or perceive my content, which led me to engage in crappy stuff that doesn't work.
But after figuring out what Google wants, I deleted that website and started from scratch, following Google's webmaster guidelines.
During then, as a matter of fact, I was investing heavily in expired domains and both newly drop domains.
I wasted so much money buying these crappy domains;
I bought five (5) real good domains with 50-49 domain authority with other lower DA domains 20-30.
I redirected some of those expired domains to my previous website and used the rest of the other domains to build blogs in their industry.
But you know what…?
After all the testing;
After all the hard work,
After wasting all the resources, energy, and time;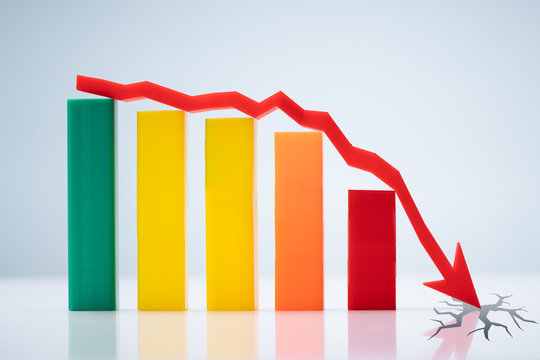 I found out that all those tricks don't work anymore, it's just a waste of money and time.
If you're reading this post and you're not ready to play by Google rules or follow the webmaster guidelines?
Then, you will struggle a lot ranking your website and all your effort will be wasted.
Moving on to the next Gray hat SEO…
Typosquatting is one of the Gray Hat SEO strategies used by spammers and Lazy SEO experts to deceive the search engine and users by abusing a brand's trademark.
This tactic includes registering a domain name with a little misspell version of the brand's name to sell the same product or services to gain free traffic.
This type of strategy can also occur by using different domain extensions.
e.g.
"brand.com" (different domain extension) "brand.co"
"brand.com" – (misspelled version) "brandi.com" without belonging to said brand.
Irrelevant Links:
Getting lots of irrelevant links from different websites that have nothing to do with your industry or niches will not impact your website ranking; 
Fact is.
Google treats every link differently.
So stop wasting your time building random links that have nothing to do with your industry; instead, focus on building relevant backlinks related to your website.
For example:
You have a fitness blog site, and sites linked to yours are from gambling, betting, or gaming sites; that's irrelevant and doesn't make sense to the search engine.
Remember what I said previously? 
Google craws websites through links to understand what the page is about and its content.
So if the content on those sites is irrelevant to yours, you won't see much result.
Do not waste your time on irrelevant links, but instead focus on building high-quality links related to your industry.
Parasite or Parasitic hosting is a strategy used by Gray Hat SEO by planting (hosting) their webpages on another website server such as .edu sites or any high authoritative sites.
Once the authority website ranks on the search result, the planted page will redirect to the main parasite website and reap free traffic from the authority site.
Implementing parasite trick on another web server or using them as your SEO Strategy will surely get you penalized if you're caught, as this is against Google webmaster guidelines. Read more on Moz about parasite hosting.
This strategy is dedicated to trick the search engines and manipulating Google's Index.
It is also known as (Spamdexing), using Meta Refresh Command or Javascript redirection.
This trick is used both by black hat and gray hat SEO experts, including Google's search engine competitors…
Google Maps spamming is a Gray Hat SEO Practices that includes registering other fake local business listings on multiple Google Maps locations.
This trick is deceitful by registering a business listing when you don't have any branch there, as a way to get customers or make your brand name seems more popular.
It is considered a negative SEO, and Google might band you from showing up in local search results.
Cloaking is a gray hat SEO practice of presenting different pages to users and another separate page to Google…
For example: 
Your site is about health and fitness. When users visit your site, you'll present different content or pages like gambling or Porn site while showing google bot a separate page.
This trick is awful and kills a user experience.
Here is a video of Matt Cutts explaining everything about cloaking.
Learn more about cloaking.
Bait and Switch Content Method:
Bait and Switch content strategy is a gray hat SEO practice that ruins the user experience.
This type of trick includes ranking for a particular topic or keyword; when the page ranks in the search results, its content is changed to sales or commercial content.
But there is a better way of handling this, instead of Bait and Switch content;
Why not create a landing page dedicated to Sales and commercial content with a No-follow link, put them on the sidebar of your blog post, or interlink those pages rather than changing its content.
Remember:
The reason why Google is an unbeatable Search Engine Google cares a lot about its user's experience.
Over Optimize Contextual Link Anchor Text:
What is Anchor Text?
Anchor Text is text in a hyperlink (A Clickable Text Link) that is found in content and webpages for navigational purpose, instead of using naked Url (https://yoursite.com)
Many spammers love adding keywords in the anchor text for the topic they want to rank for, wildly when writing spun content or spam comments.
This trick is considered a negative SEO; it is used to send a signal to the search engine to increase its ranking.
Using the same anchor text repeatedly or continuously can be seen as unnatural or over-optimized anchor text.
Apply such tricks on your site can cause issues because Google sees them as a way to manipulate your ranking; instead, use longer keywords and synonyms for interlinking.
And so much more, I could go on and on, listing many gray-hat SEO practices.
But in summary, all negative SEO (Black and Gray Hat Tricks), which involves trying to manipulate the search results, can trigger a red flag to your website.
Or any SEO campaign that involves quick and easy fast ranking without the right optimization is not a good strategy for long time ranking.
Real SEO (Search Engine Optimization) requires Time and Patient before seeing results.
Moving to the Next
WHITE HAT SEO
What Is WHITE HAT SEO:
White Hat SEO is the best practice or method whereby implementing Google's recommended best practice also refers to the Google-approved strategy and following the webmaster guidelines.
Types Of White Hat Seo
Three (3) types of White hat SEO…
On-Page SEO.

Off-Page SEO.

Technical SEO.
Let's take them each and break them down.
On-Page SEO focuses on optimizing your content page or post to rank for a specific keyword on the search result page.
Example:
Writing a better Post Title Tag and Meta Description.

Optimize Your Heading Best Practices. (H1, H2 H3 – H6.)

Having a short and Optimze Url (Slug Or Pramalink).

Writing a High-Quality Article without writing for a keyword,

Avoiding over-optimize keywords or anchor text and use phrases, synonyms, and Related Keywords (LSI Keywords) to express the sentence properly.

Explaining what your images are about using ALTER Text (Image Tittle, Image Description & Captions).

Internal Linking (Linking to other important pages or post from your site).

External Linking (Linking to other relevant website resources pages) to back up what you're writing about.

Make Your page and post-load fast as possible.

Optimize your site for Mobile Friendliness (Accelerated Mobile Pages).

Monitor User's engagement on your site through analytics and respond to comments.
Here is an image from reliablesoft that explains everything about on-page SEO.
So as you can see, the first and most vital step to rank a website on a search result with White Hat SEO best practices is to optimize your on-page SEO.
You can follow these guidelines by Backlinko on On-Page SEO.
This brings us to the next step.
Off-Page SEO:
Off-Page SEO is the activities and relationships you build with other websites to increase your search visibility and brand awareness.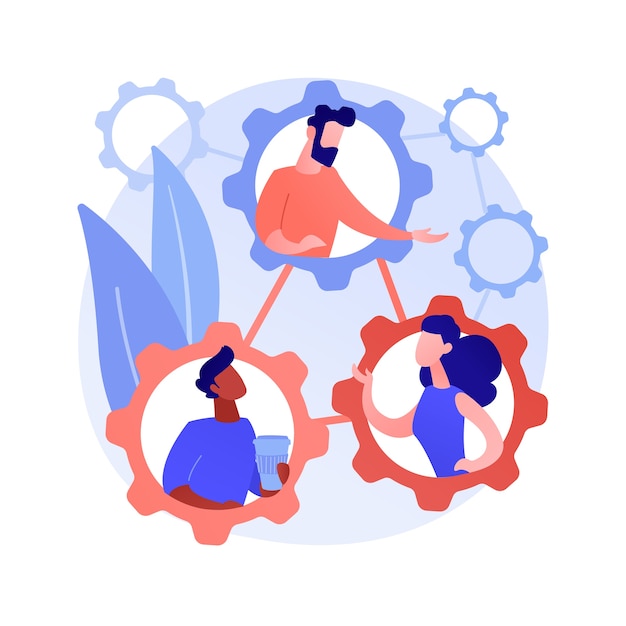 Off-page activities are the most challenging and most demanding part of SEO or building your site reputation.
The proven fact to rank a website in the search results is the activities and efforts you put outside your site; it is 3x more than the activities you do on your site.
So Off-page SEO shows that it is vital in a website ranking, and without it, it'll be hard to rank for anything.
The difference between the Pro SEO expert and the amateurs is building your site reputation with Off-page SEO.
Many give up at this stage and look for shortcuts because it's not scalable and requires a lot of hard work, resources, and rejection.
It is said that Off-page SEO impacts a lot on your ranking, especially when Authority sites in your industry links to you.
Off-Page Optimization Includes:
Authority sites in your industry recommend your page or post as a resource. (High-quality backlinks from the authoritative site impacts a lot on your ranking).

Having a Good Brand Mentioning in other websites.

Guest Blogging To Another website to build a relationship.

Social Signals, etc
But first, what is a guest blog?
A guest blog is when a webmaster offers to write for free-content to other websites in their industry to increase its brand awareness or build a relationship with another website.
Influencer Marketing and Outreach to create awareness of your brand.

Becoming a guest with other podcasters.

Making the use of RSS Feed etc.
Next upcoming.
Technical SEO is one of the best practices that involves optimizing the technical aspect of your website, which includes;
Helping the search engine index your website correctly and understand, interpret what your website is all about.
Technical SEO Includes:
Having an SSL Certificate.

Submitting your Website to Search Console.

Submitting Your Website XML Site Map (Locations & Direction of your website).

Robots Txt File (Giving Search Engine & Other Bots Instructions about the entire website).

Meta Robots Tag (Giving Search Engine & Other Bots Instructions about a specific page on your site).

Canonicalization (For Duplicate Issues).

Mobile-friendliness using AMP (Accelerated Mobile Friendliness) as possible.

Schema Markup (Structured Data, e.g. JSON-LD, Microdata, RDFa), etc.

Speed (Fast Loading of your pages) is essential.

404 Page (For Broken Links).

Hreflan (Optimization of Multilingual Content)
Optimizing the technical aspect of your website can really boost your search visibility…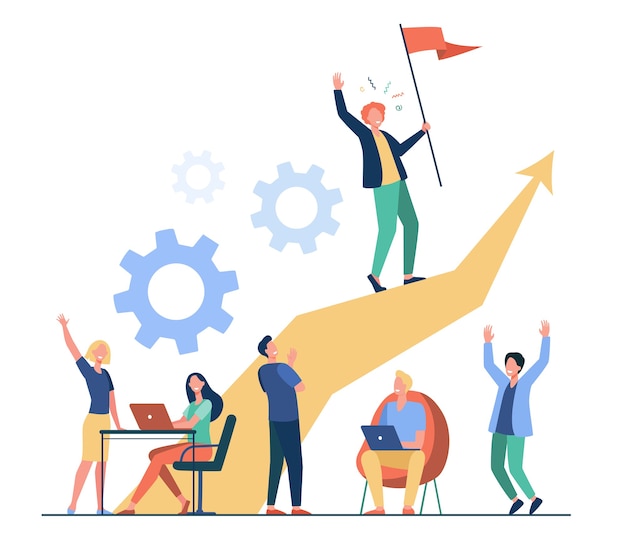 For more guides to boost your search ranking, read the full guide here by Neil Patel on technical SEO.
Google Algorithm Updates
To understand everything about SEO, This post will be incomplete without knowing what Google Algorithm Updates are…
Before we move further, I want to clarify one thing, the info on this section came from what I learned from SEJ (Search Engine Journal) and wish to share with you…
When Google First lunch their Algorithm Update way back in 2003, I don't even know much about SEO or Digital Marketing back then.
Top SEO Professional, like Neil Patel, Founder of Neil Patel Digital, also the co-founder of Crazy Egg, Kiss Metrics, Hello Bar, Quick Sprout.
Brian Dean of Baclinko.
SEJ (Search Engine Journal) has been around SEO since the year of 1990s, and I highly recommend you should check them out.
Google First Algorithm Update was first lunch in 2003, and to this day, they've kept updating and releasing newer ones each year.
All Time Google Algorithm Lunches and Year: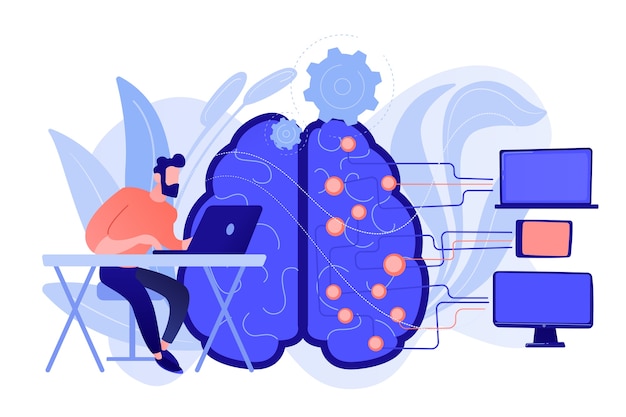 Florida Algorithm Update (2003).

Jagger Algorithm Update Rocks (Manipulative Link Building (2005)

Big Daddy Algorithm Update (2006)

Vince Algorithm Update (2009)




Caffeine Algorithm Update (2009)




MayDay Algorithm Update (2010)




Panda Algorithm Update (2011)




Freshness Algorithm Update (2011)




Page Layout Algorithm Update (2012)




Venice Algorithm Update (2012)




Exact Match Domain or (EMD) Algorithm Update (2012)

Payday Loans Algorithm update (2013)

Hummingbird Algorithm Update (2013)

Pigeon Algorithm Update (2014)

Mobile-Friendly Algorithm Update (2015)

Rank Brain Algorithm Update (2015)




Penguin Algorithm Update (2016)

Panda Core Algorithm Incorporation (2016)

Phantom Algorithm Update (Quality Update) (2016)

Page Layout Algorithm and Refresh (2017)




Intrusive Interstitials Algorithm Update (2017)




Fred Algorithm Update (2017)




Fall Flux Algorithm Update (2017)




Maccabees Algorithm Update (2017)




Broad Core Algorithm Update (2018)




Valentine's Day Algorithm Update (2019)




BERT Update October 2019




Featured Snippet Deduplication Algorithm Update (2020)




Broad Core Update May 2020
So it's important to get familiar with these updates and to stay alert for upcoming ones and also avoid being slam by the algorithms.
Each of these updates is well explained in this SEJ's post.
How To Optimize Your Website To Rank On Google Search Result?
There are over 200 factors that go into website ranking.
We all know that if a website is not visible on the search result, it will be hard for people to find it.
Optimization tips to rank your site on Google search result…
20 Proven SEO Hacks That Will Increase Your Ranking
Always publish a unique, high-quality, in-depth content.

Optimize your site for speed loading.

Reduce your image file size and use Alter text to describe the images in your content.

Use the heading tag to break up your content in a digestible form.

Optimize your website structure for easy navigation.

Use paragraph to make your content easy to read and scan.

Use Internal linking for important pages on your site.

Link to other relevant high-authority websites.

Long and in-depth content perform well in the search result.

Use visual media to boost engagement on your site, e.g. videos, images infographic, bar and charts, etc.

Monitor broken links on your site.

Make your website mobile-friendly (AMP).

Have a share button on your page.

Use short a permalink as possible.

Write a guest post for another website.

Network with other bloggers.

List your business on Google My Business.

Make use of robot meta tag and robot txt to give instructions to your site.

Build relationship with influencers in your industry etc.

Encourage users to share your content on social media.
9 Reasons Why SEO Is Important For Your Business Website?
The simple answer to why SEO is so important for any business is:
1) If your website is ranking on the search result, It creates more awareness and exposure  for your brand; if people know your brand, you're already famous.
2) SEO helps your website to get more free visitors without paying for ad space.
3) Websites that rank high on search results are perceived as an authority in that industry.
4) Search engine optimization (SEO) makes your product and services easy to sell, which gives your business more opportunities to convert your audience and visitors into paying customers without wasting budget testing ads.
5) Using SEO as your business strategy builds your credibility and attracts high-quality backlinks to your site.
6) With SEO, you don't need to chase after customers with ads; customers chase after you; you attract them with a high-value content that improves their lives;
7) Especially when customers are in the research phase or trying to solve a problem.
8) Investing in Search Engine Optimization means a long term strategy.
9) SEO helps to expand your business to any level you want your business to reach.
So there you have it—the full in-depth guide to understand what SEO is in Nigeria.
If you enjoy this post, please feel free to leave a comment, and if you felt like you've learned something, share this post with your friends for them to learn from you as well.